Home / Our games / The shop / Rabbids – Heroes
Rabbids – Heroes
7+
2-6 players
30 min
Family games
Kids games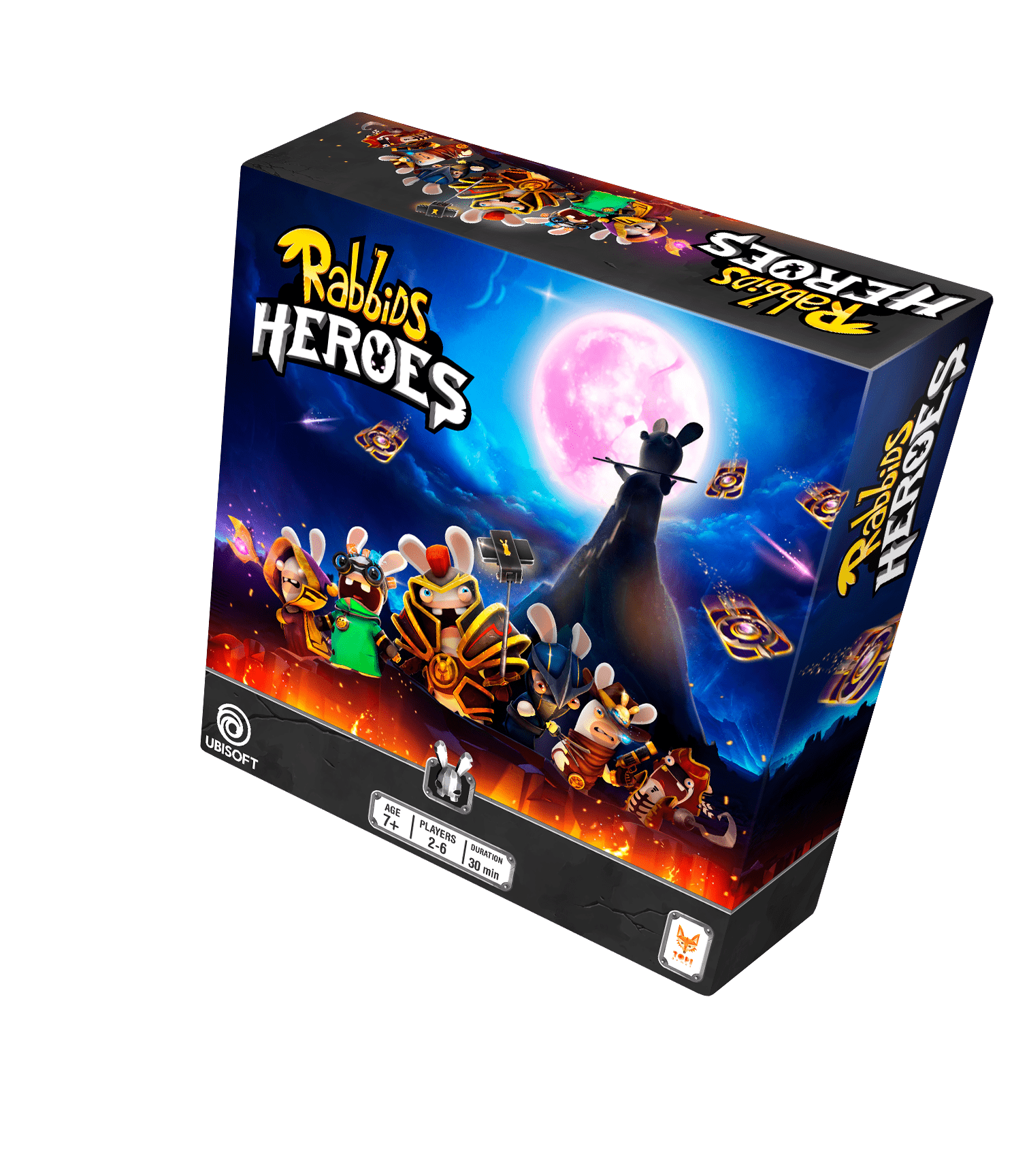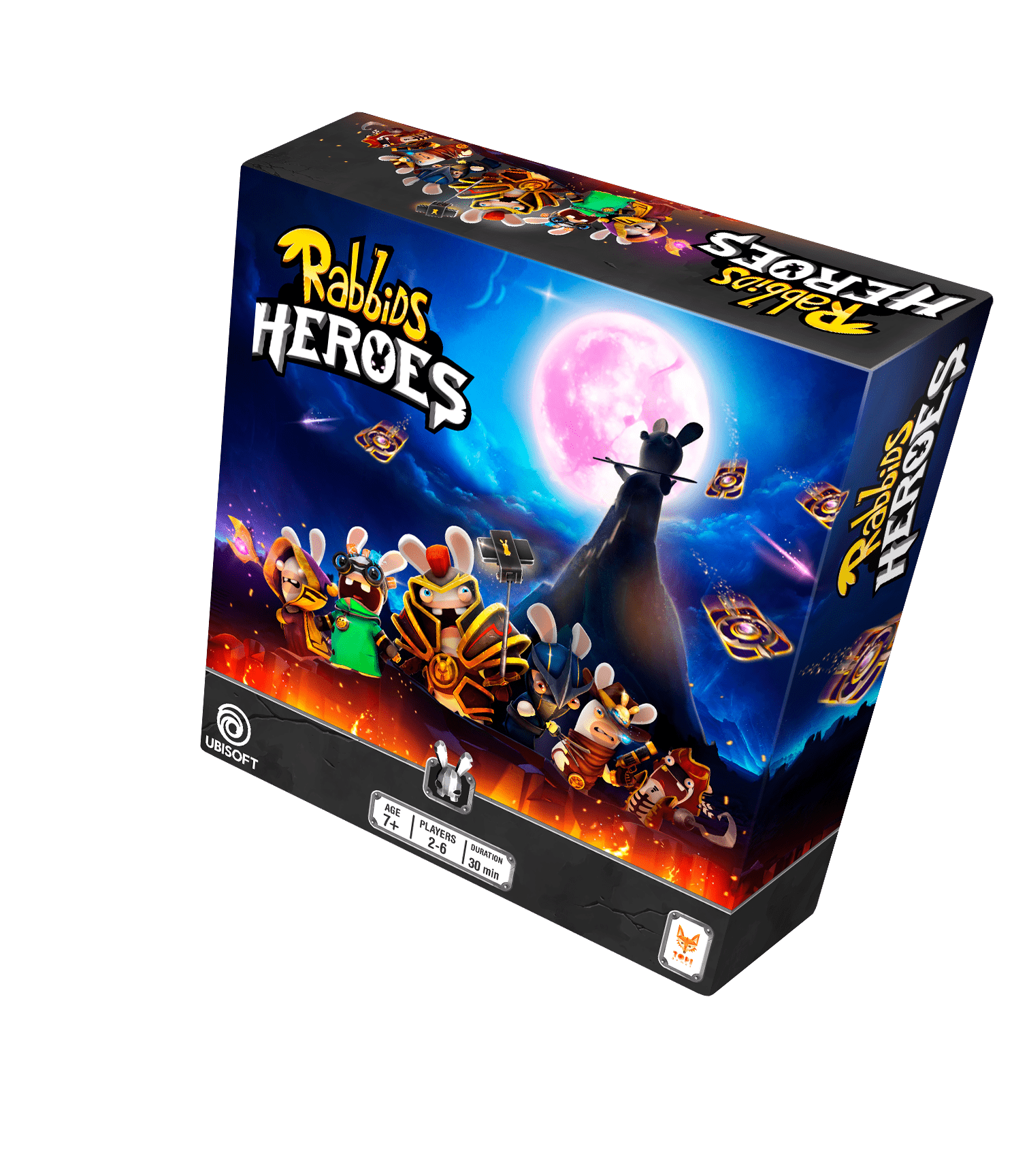 7+
2-6 players
30 min
Family games
Kids games
Rabbids – Heroes
Play as one of these heroes in 2-player Duel mode or Battle Royale. Equip yourself with the right weapon to fend off your enemies.
Arm yourself with enchanted items and stock up on tricks to destabilize your opponents.
Choose your hero from among the magician, pirate, knight, scientist, ninja, and hunter, and adapt your strategy based on your hero and your deck to claim victory.
36.90€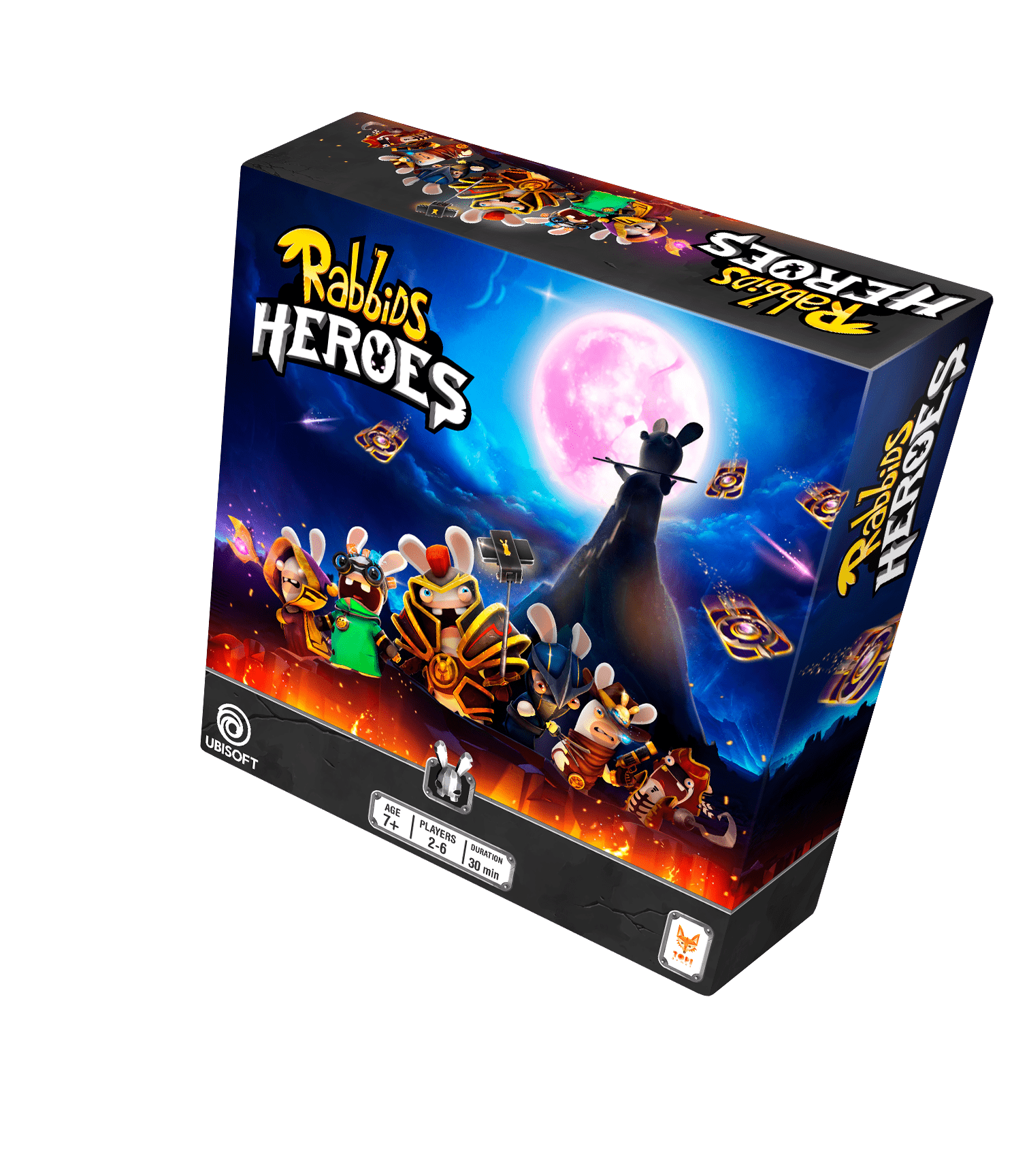 How do you Play?
Make the most of your Moona crystals to use your cards against other players: weapons, stance, items, and tricks. But beware of your opponents who will do everything they can to eliminate you with their card combos, which, depending on the hero, can be devastating.
This game is for all strategists who enjoy building their decks but also for fans of general brawls seeking glory and fame. Let the battle begin!
Découvrir
Pas d'image sélectionnée