Home / Our games / The shop / Aperis Quizz
Aperis Quizz
12+
2-8 players
20 min
Ambiance games
Family games
Games with friends
Quiz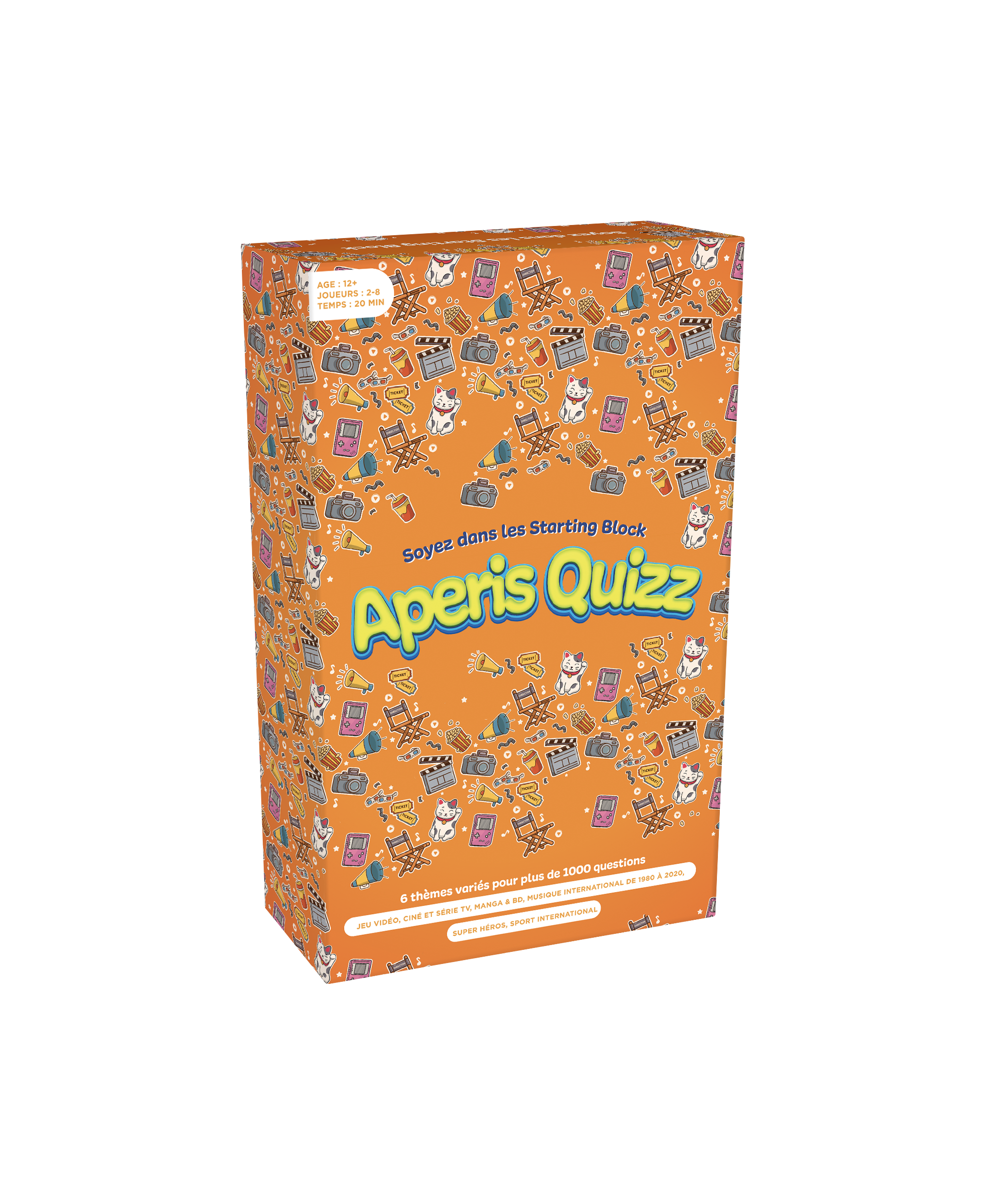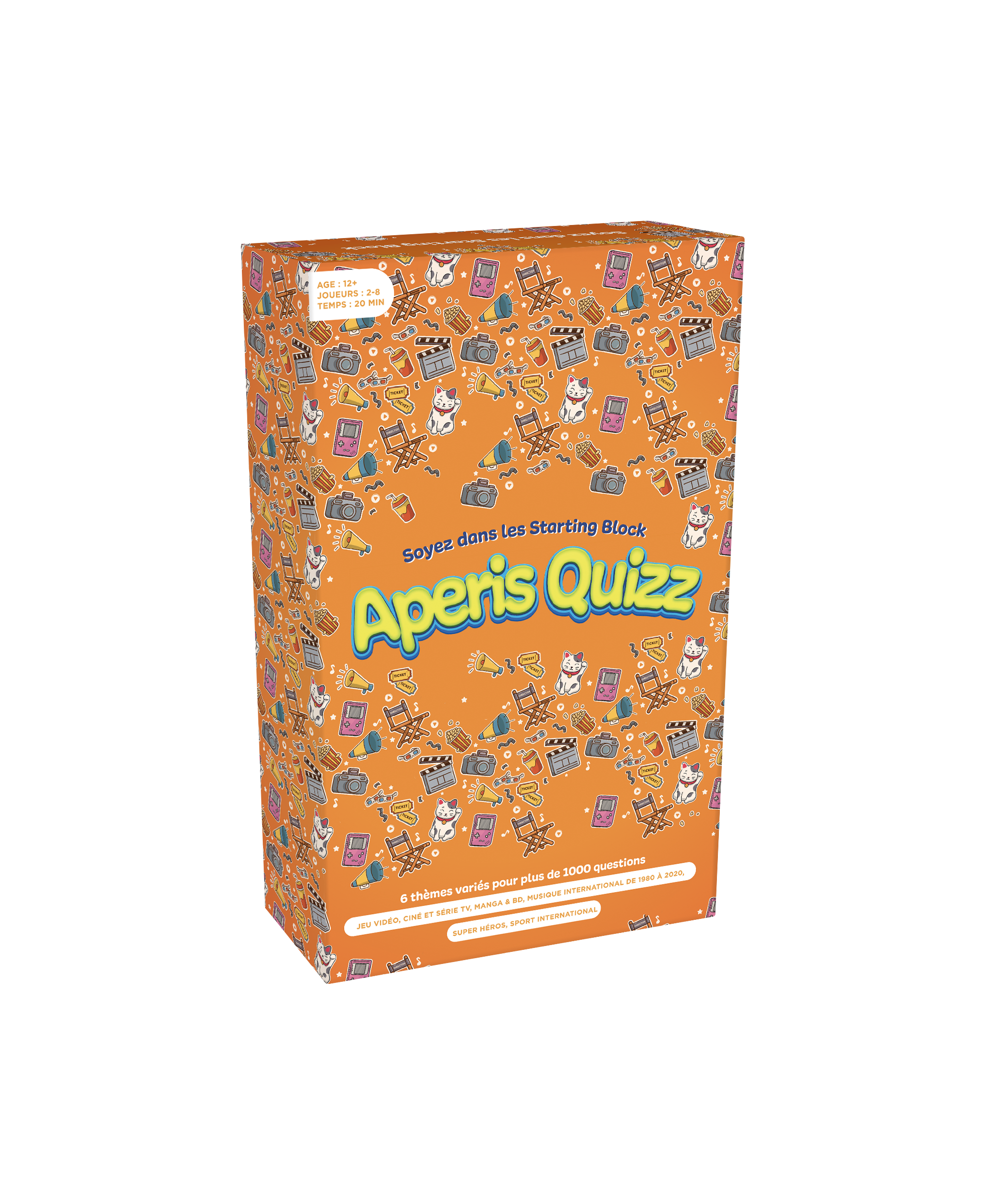 12+
2-8 players
20 min
Ambiance games
Family games
Games with friends
Quiz
Aperis Quizz
The general knowledge game! It's the perfect quiz game to be played while having a drink with friends or with family! Finish in first place by correctly answering questions about sports, cinema, TV series, music, and many other themes!
19.99€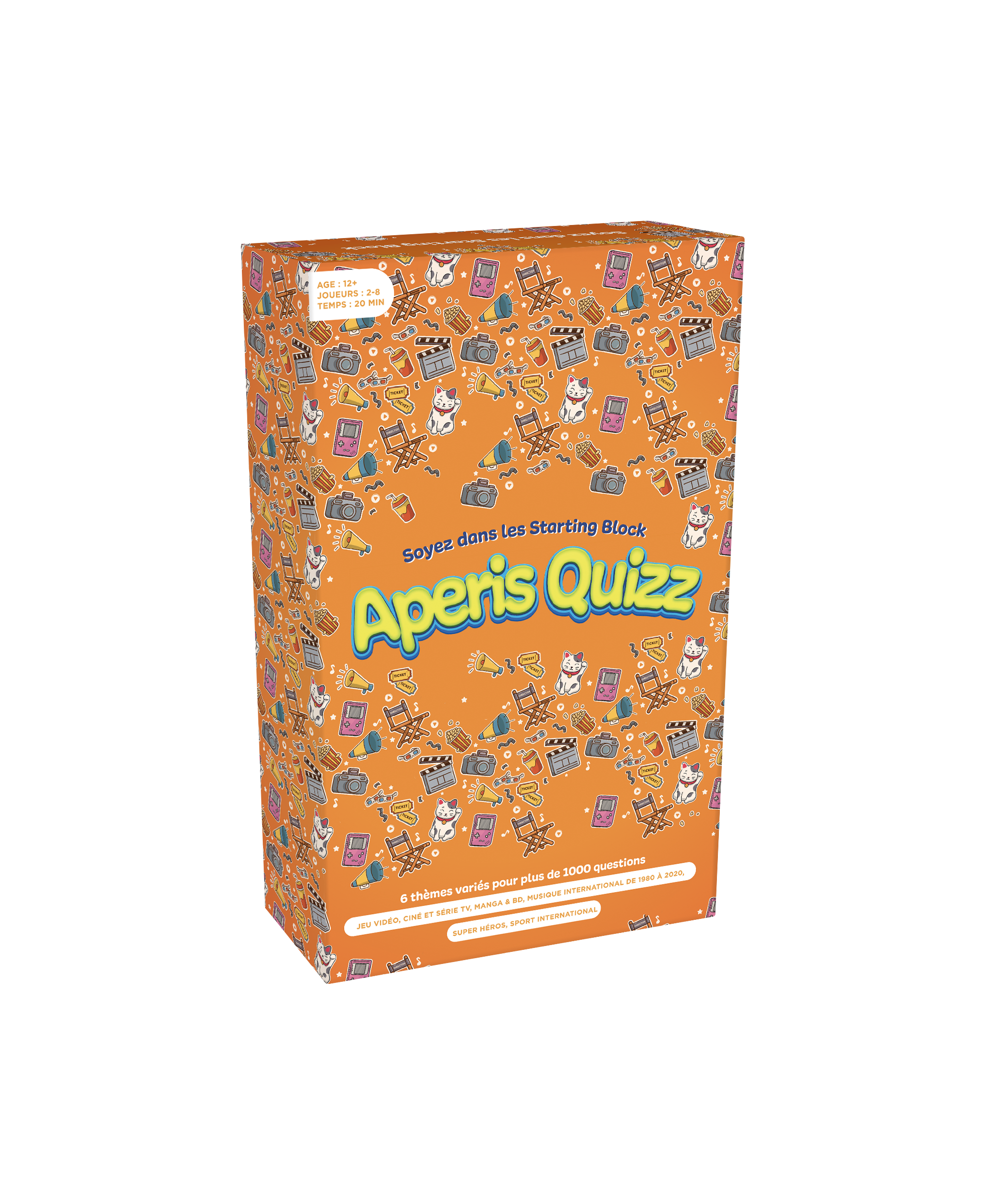 How do you play?
The goal of the game is to reach the finish line as quickly as possible!
To do this, you must correctly answer questions (one per player per turn). A correct answer allows you to move a number of spaces corresponding to the difficulty level of the question.
Each card has 6 questions, with question 1 allowing you to move one space, question 2 allowing two spaces, and so on.
It's up to each player to choose their strategy to win the game. Easy questions earn few points, while the more difficult ones can earn up to 6 points!
Over 1000 super fun questions about music, cinema, TV series, sports, and many other themes for fun with friends!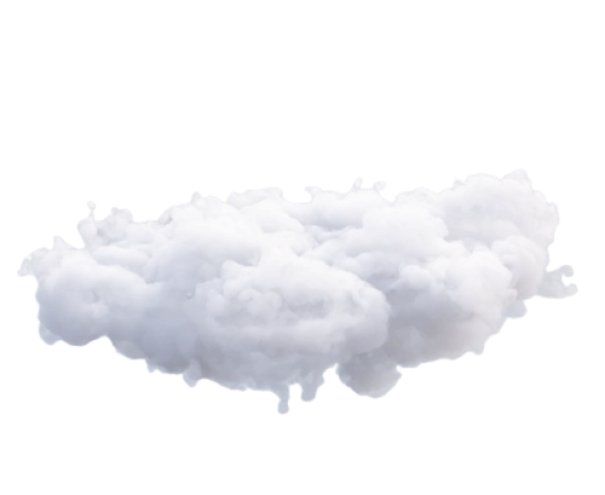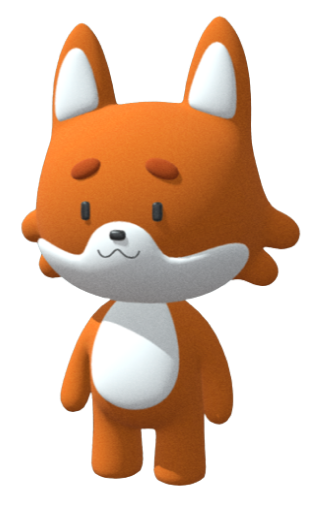 1 game board
180 cards

8 pawns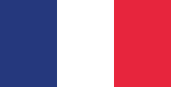 Règles en français
FAQ
What is the aim of the game?
Be the first to reach the Finish square at the end of the course to win.
How do you play?
Each player is free to choose their tactic by answering questions of varying difficulty based on the theme.
How do you start the game?
Place the board in the center of the table and place your pawns on the Start square.