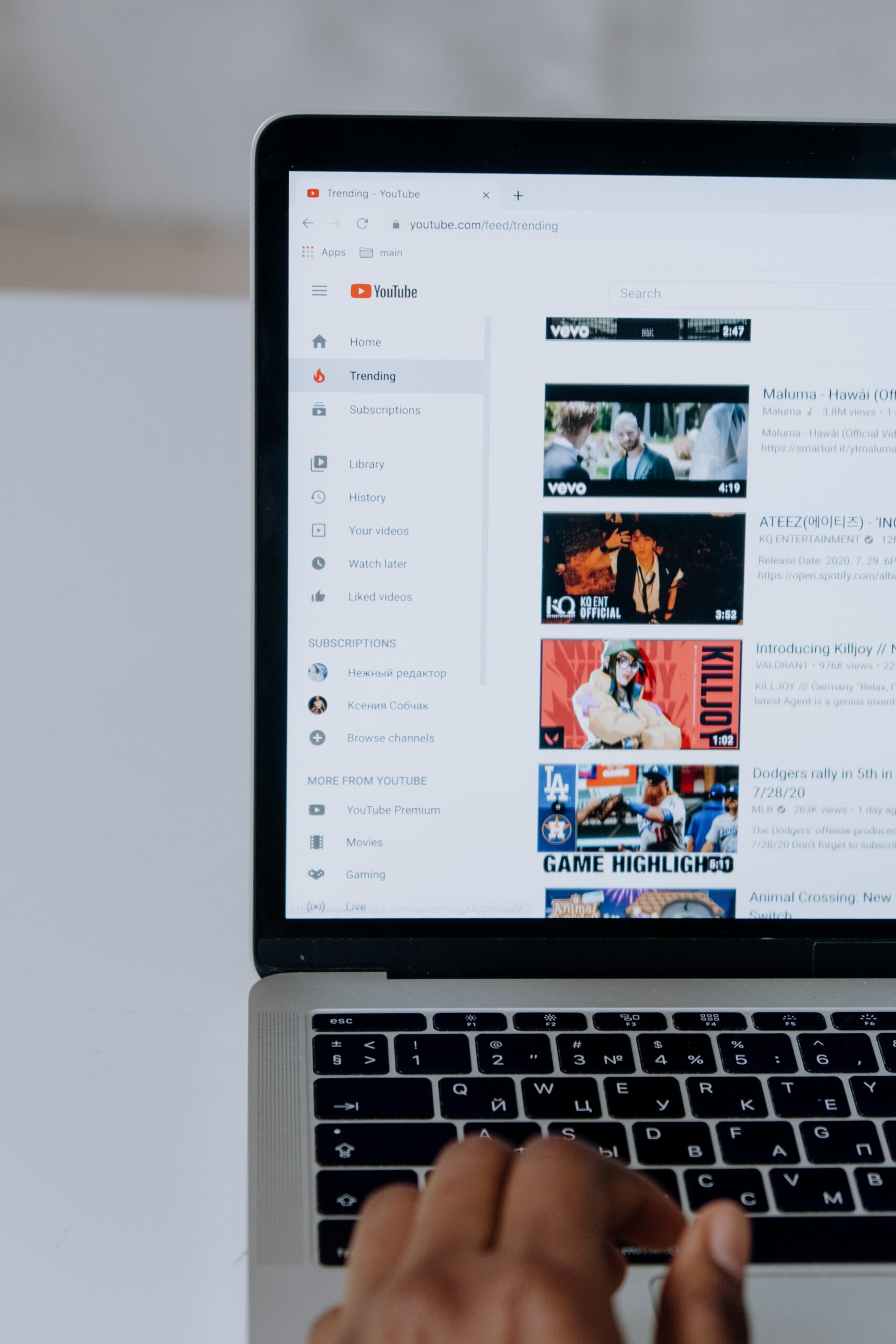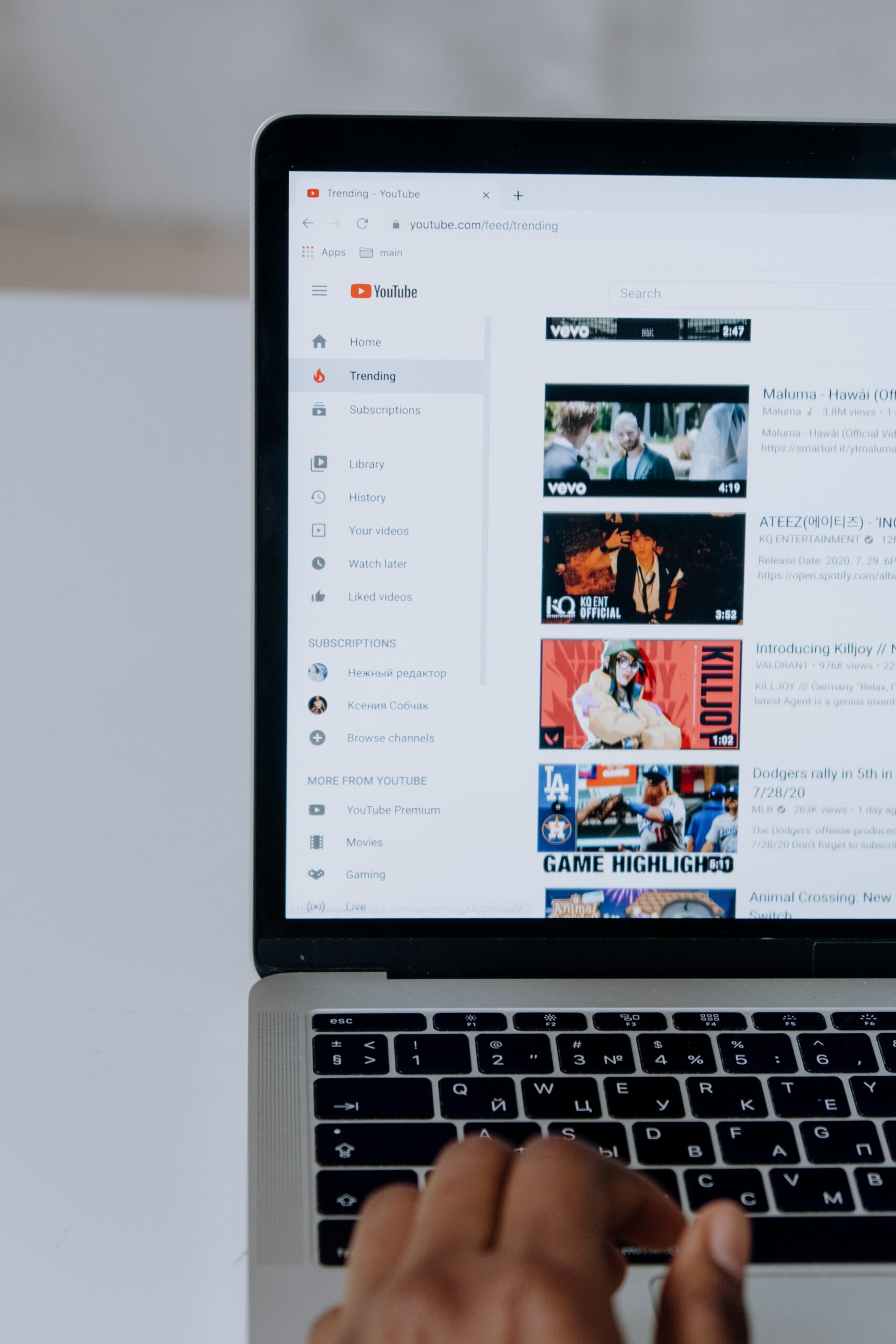 Youtube
Discover unique and innovative board games created by your favorite youtubers! Immerse yourself in funny, zany and sometimes even educational universes, designed to provide moments of entertainment with family and friends. With these board games, let yourself be surprised by the creativity and overflowing imagination of your favorite youtubers.
Accueil / Games / Worlds / Youtube
Our licenses
Something for young and old alike !
Your Mum In Knickers – The Game by Cyprien and Squeezie
Guess the combination (Character/Situation) you have on your glasses !
Discover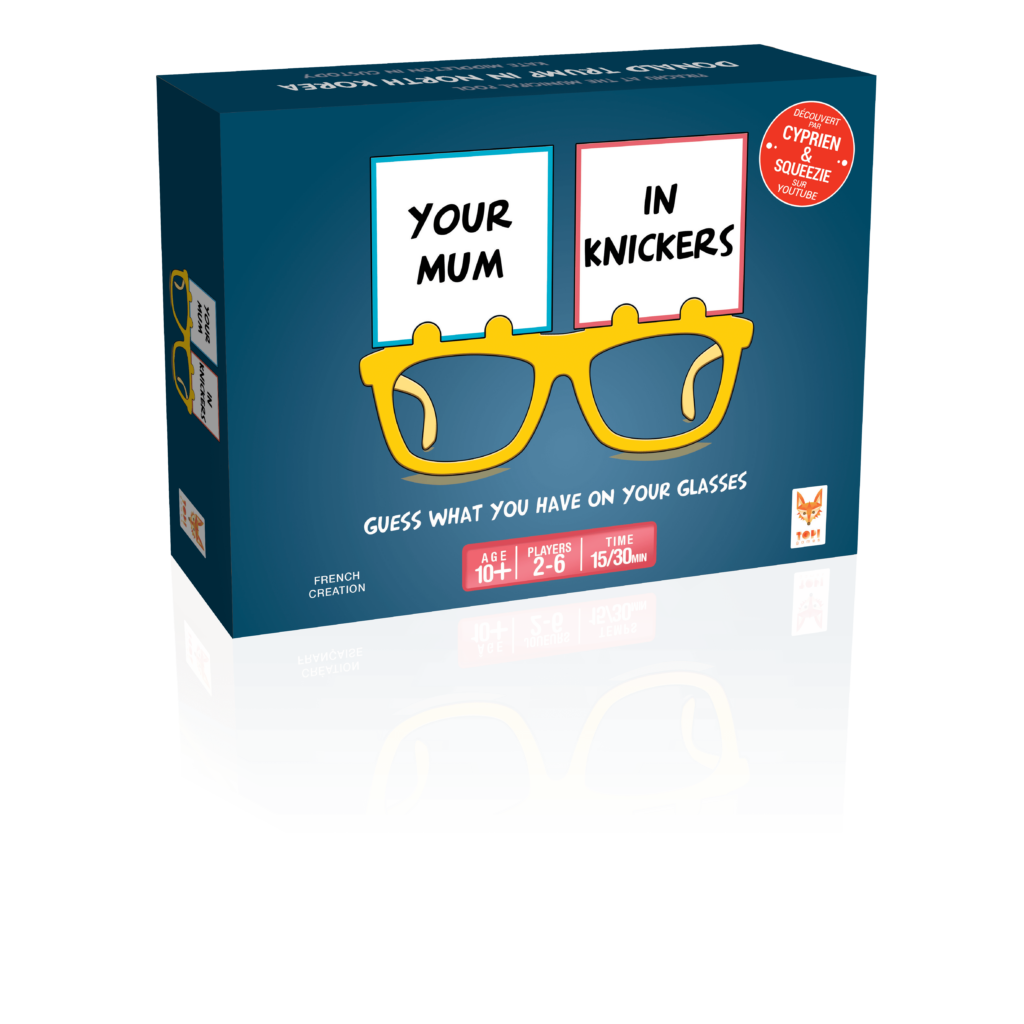 77 – Doc Seven: the Game
Invite your friends to epic duels that put their general knowledge, mime skills, drawing abilities, and much more to the test !
Discover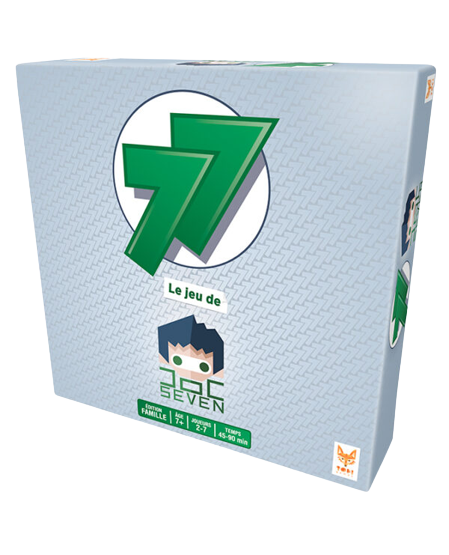 Run 2 Street – The Scoot 2 Street Game
Who will be the first to skillfully cross the finish line using their BMX, skateboard, or rollerblades while avoiding the traps set by opponents in this thrilling obstacle course game?
Discover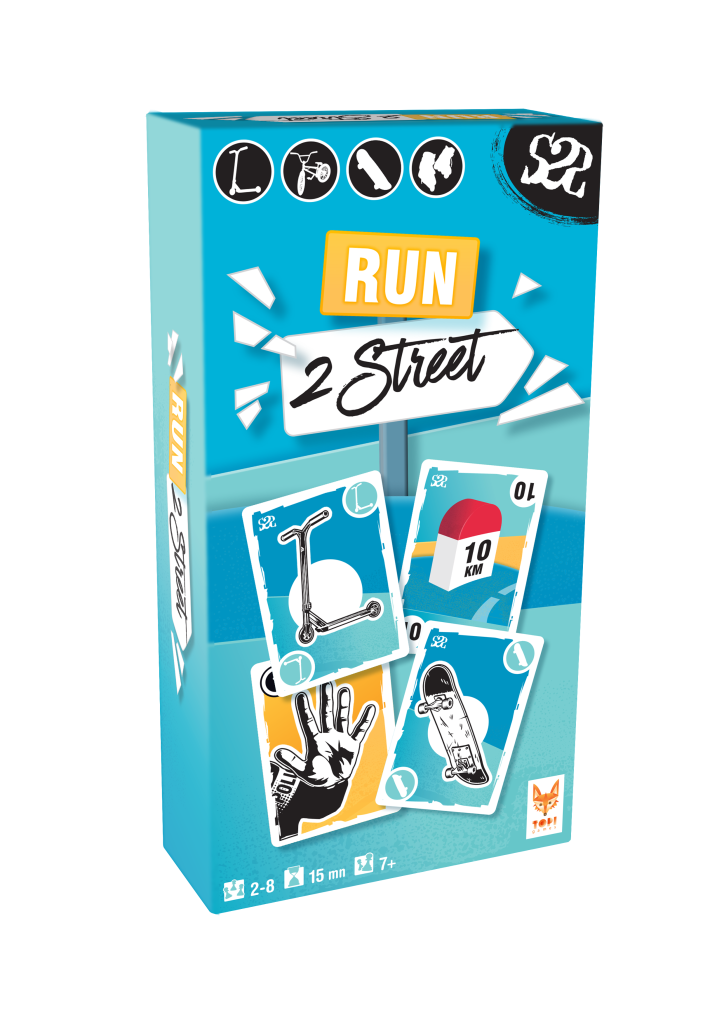 Almost True
Abandon your convictions, as you will be plunged into constant doubt, trying to determine whether the information on the card is true, false, or almost true !
Discover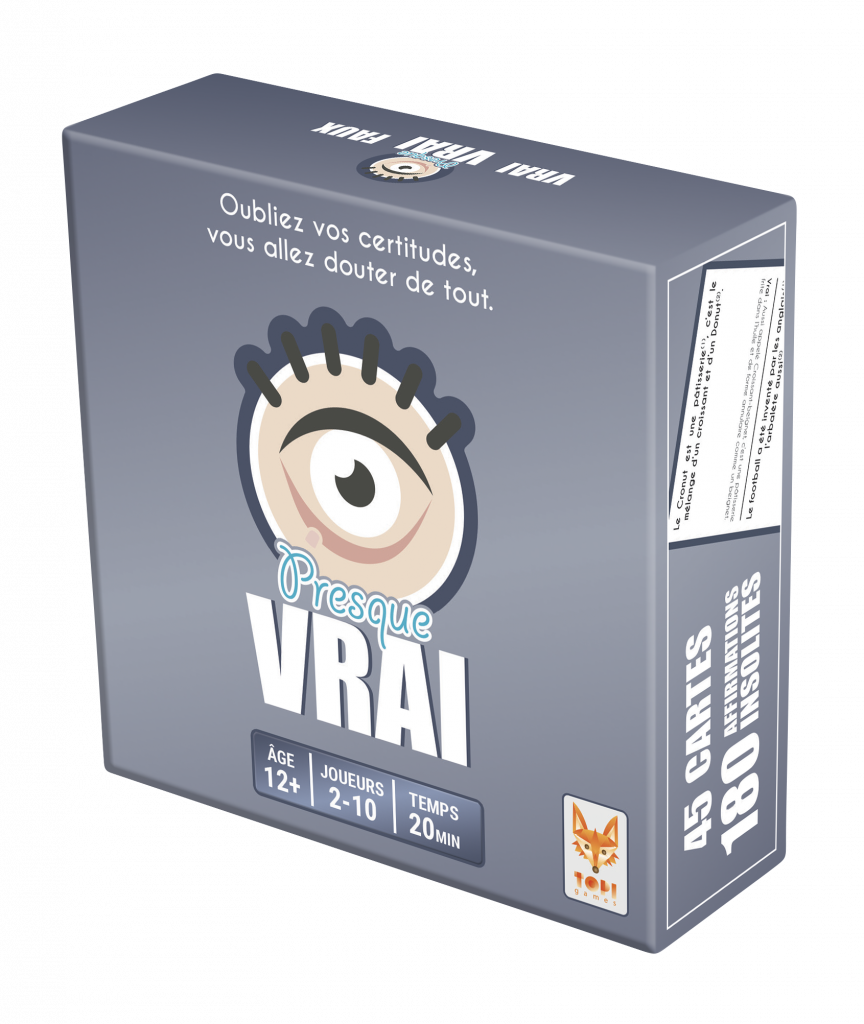 Everyone Investigate – A game by Natoo
Investigate in Mysteryville to uncover the culprits of strange offenses and crimes, find the motive and the mysterious object, using composite sketches, testimonies, all while keeping an eye on deceptive clues and the suspicious behavior of other players.
Discover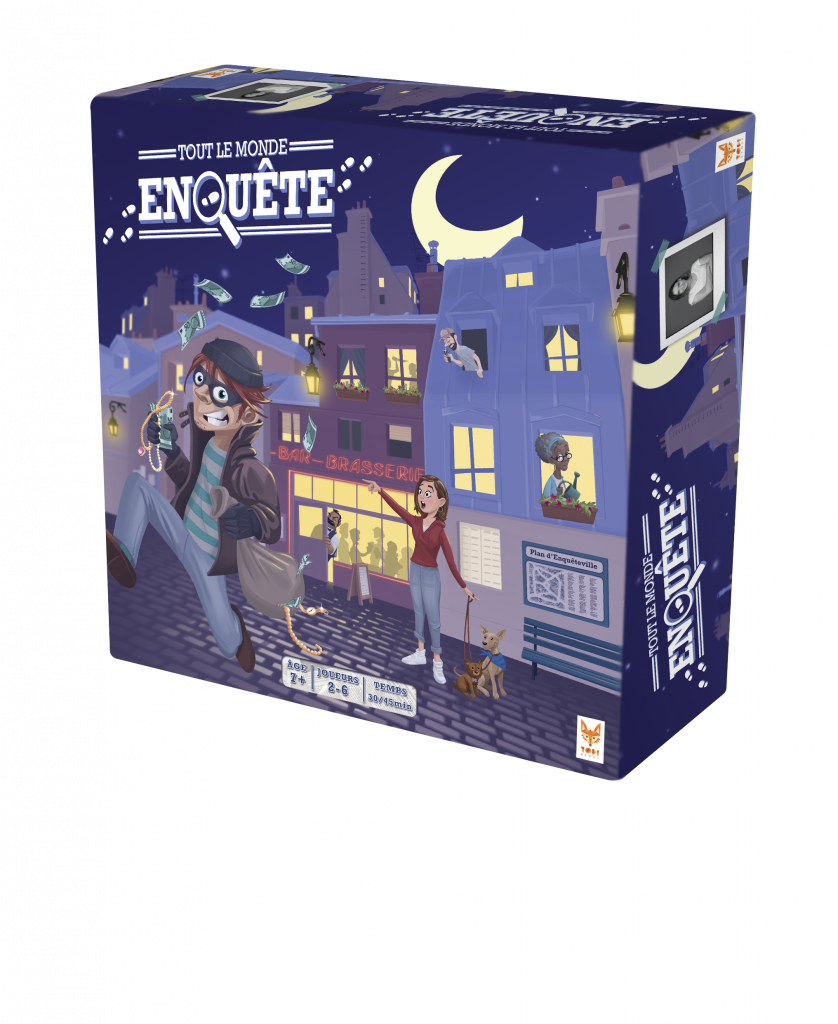 Bonsoir ! By McFly & Carlito
Good evening! How are you ? Are you ready ? We've combined your favorite videos into a unique board game with challenges like randomly calling people, storytelling contests, synonym blind tests, and more. Who will get the most likes among you ?
Discover