Home / Our games / The shop / Naruto – Ninja Training
Naruto – Ninja Training
7+
2-8 players
20 min
Family games
Games with friends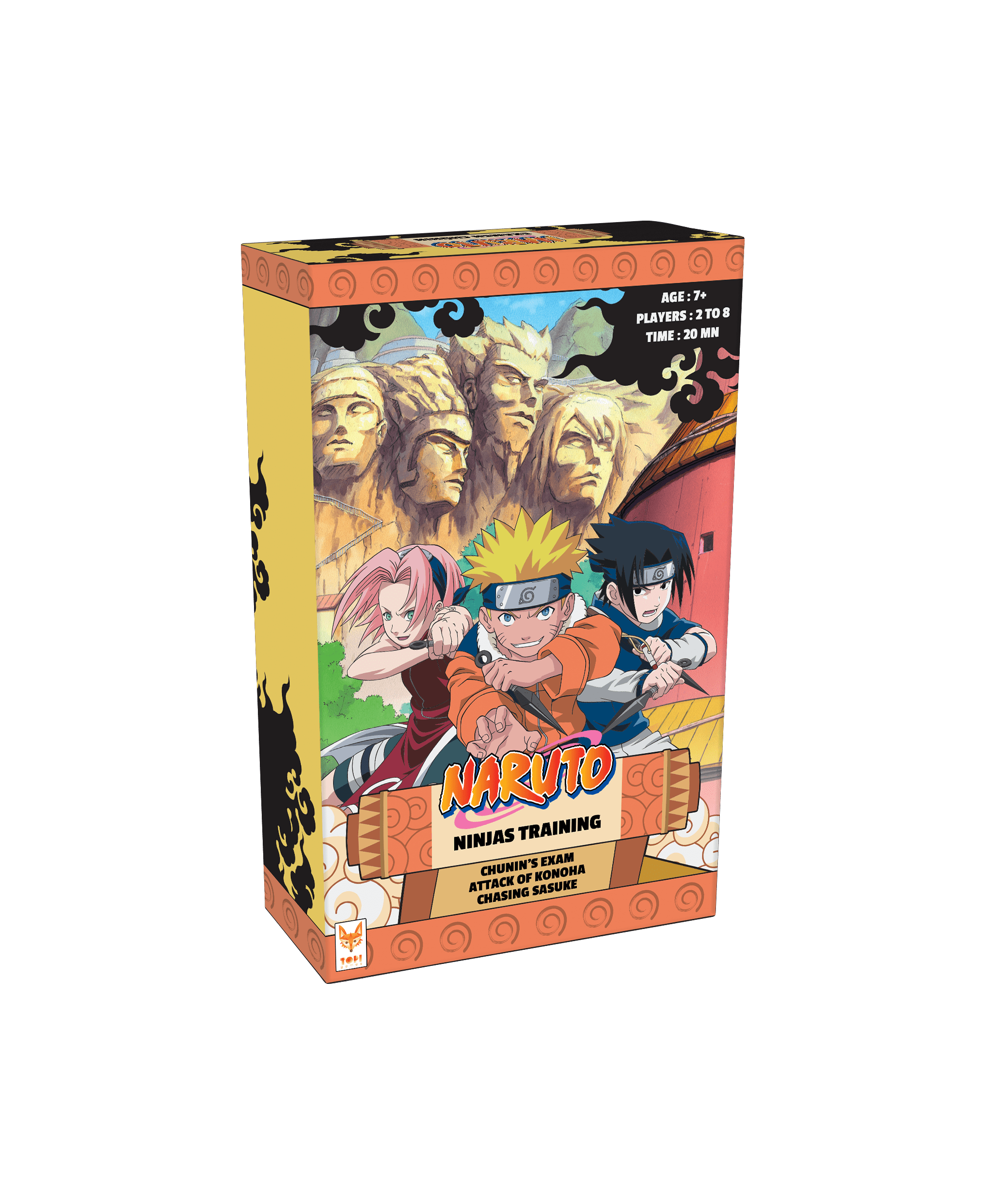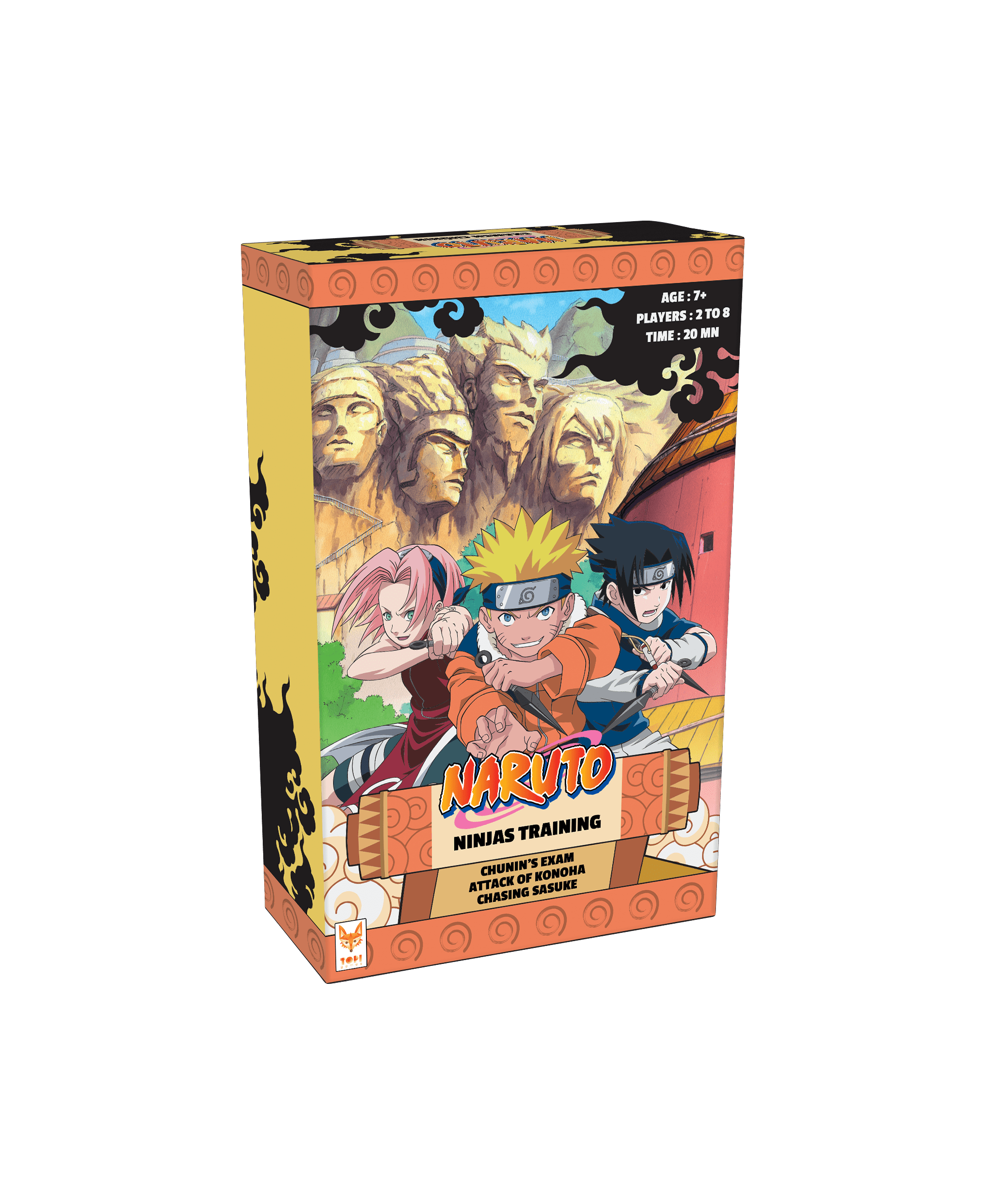 7+
2-8 players
20 min
Family games
Games with friends
Naruto – Ninja Training
The 4th Great Shinobi War is about to begin!
Naruto joins the Shinobi Alliance in a struggle against the resurrected Kages. Prove your ninja skills through your choices of Technique cards during battles.
A standalone game that is also an expansion for Naruto Shippuden – Ninja Fights
25.99€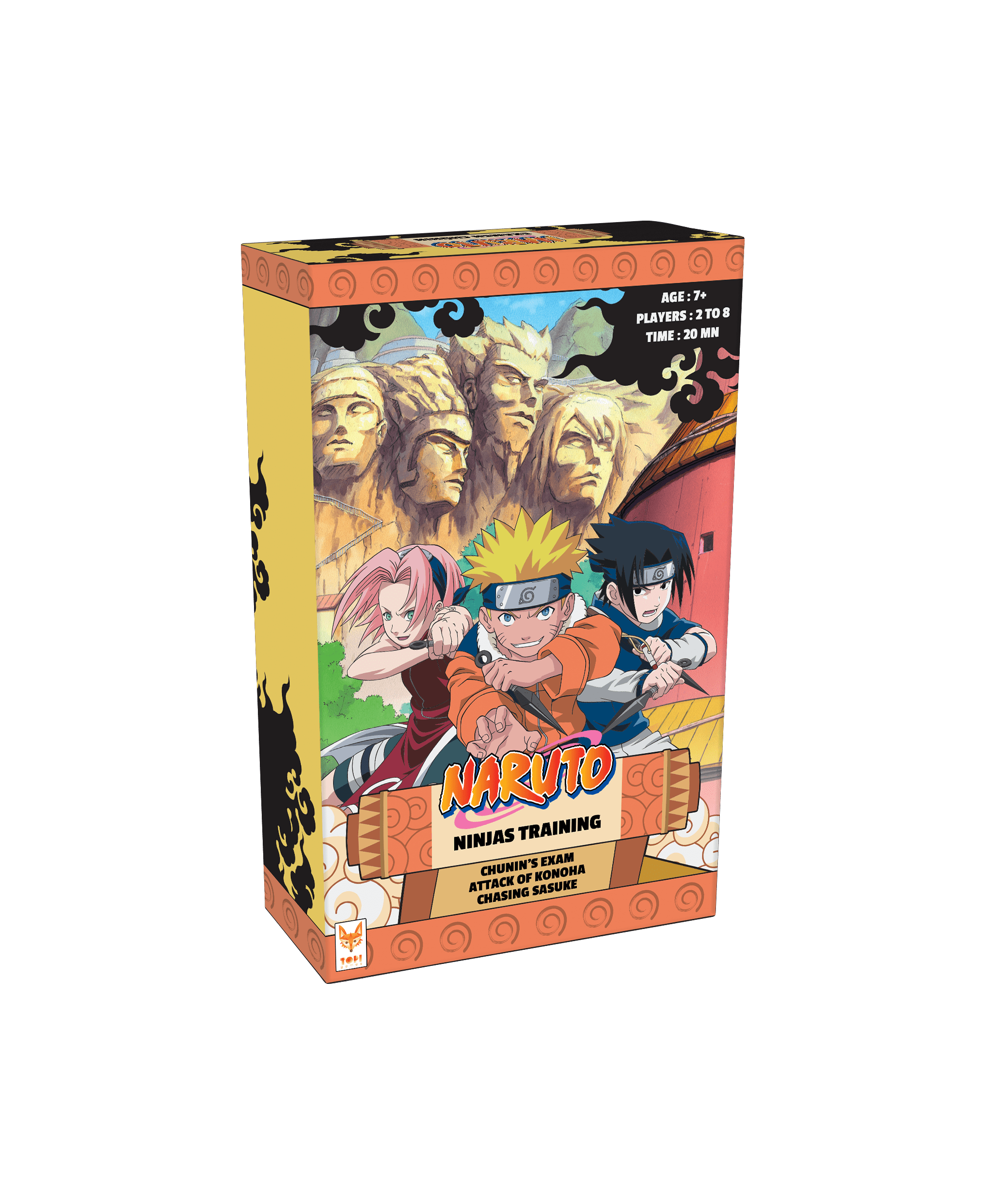 How do you play?
Naruto has freshly graduated from the Konoha Ninja Academy and joins Team 7 with Sakura and Sasuke. Under the guidance of Kakashi Hatake, they train to become powerful ninjas by completing missions. Choose from the Konoha teams and challenge other players in the Chunin Exam. Use strategy and Technique cards to win team battles or training sessions. Immerse yourself in the world of Naruto and relive his adventures.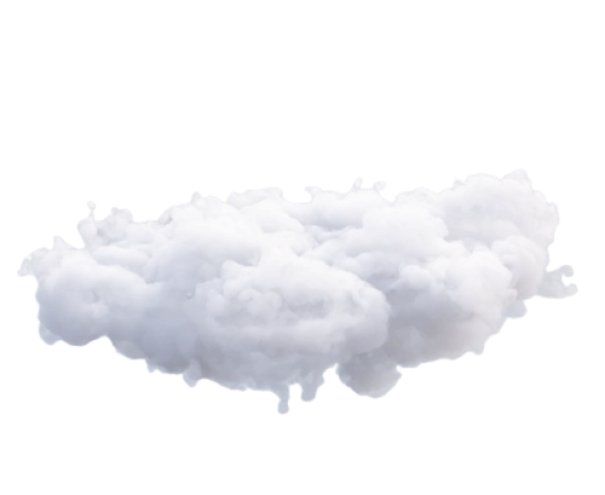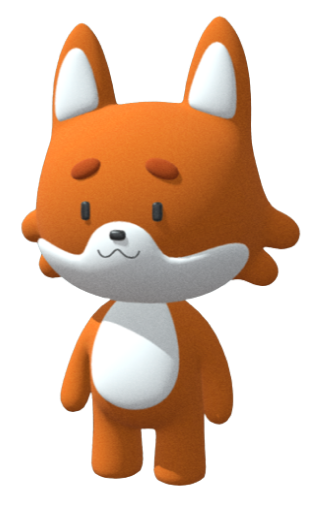 15 Ninja cards
225 ninja technique cards
10 mission cards

10 Reinforcement Cards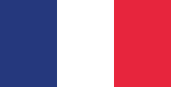 Règles en français
FAQ
Is the game an expansion of the main game?
Yes, Naruto Shippuden – Ninja Training is an expansion of the main Ninja Combat game. However, the game can also be used as a standalone game.
What does it offer in addition?
The game offers all the content from Naruto's academy entrance as well as the competition to become a Jonin.
If I have the main game, can I have a longer game with this expansion?
Indeed, you can use the expansion first and finish with the main game to follow the storyline chronologically.