Home / Our games / The shop / Naruto Shippuden – Ninjas Fights
Naruto Shippuden – Ninjas Fights
7+
2-6 players
20 to 45 min
Best Seller
Family games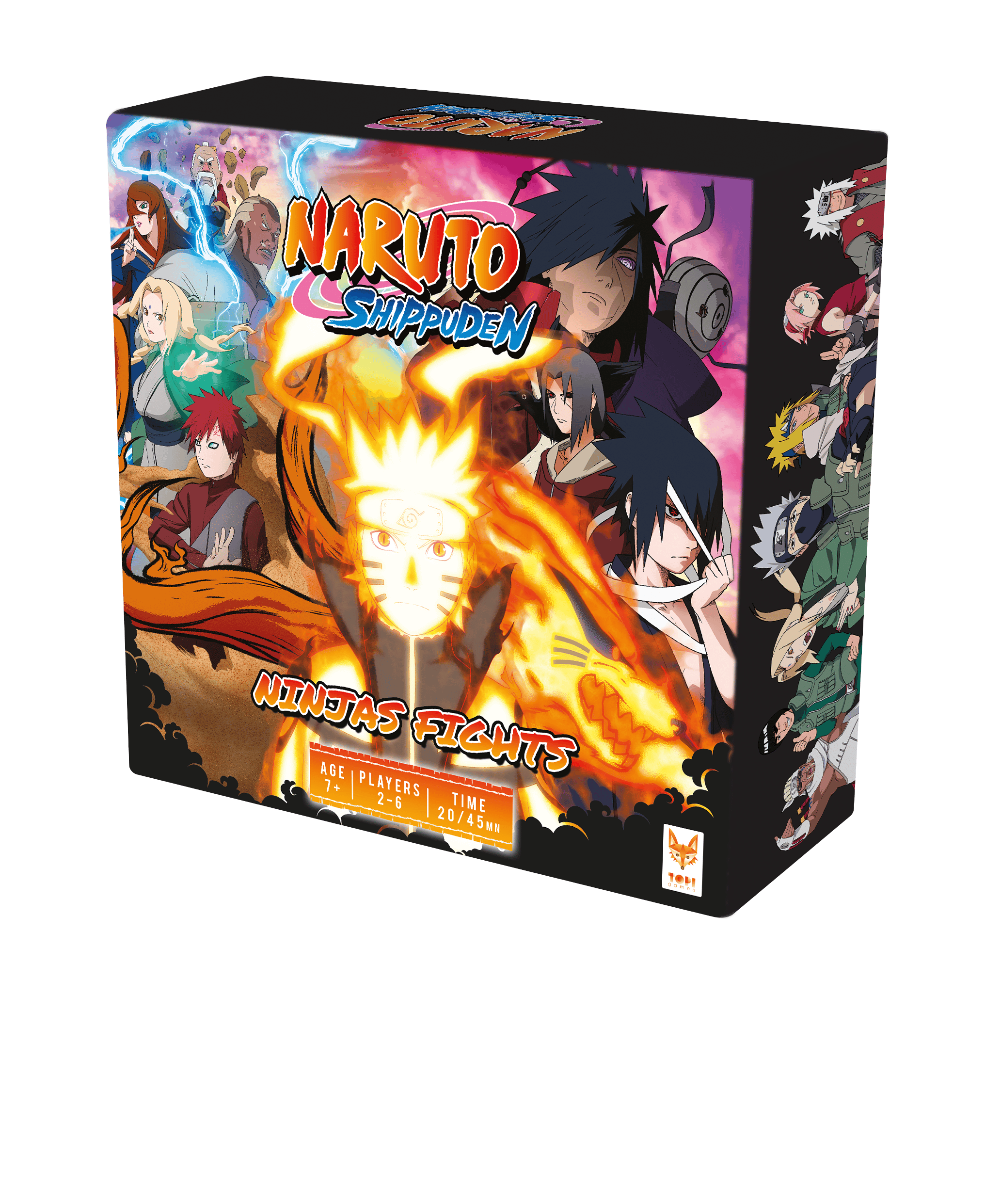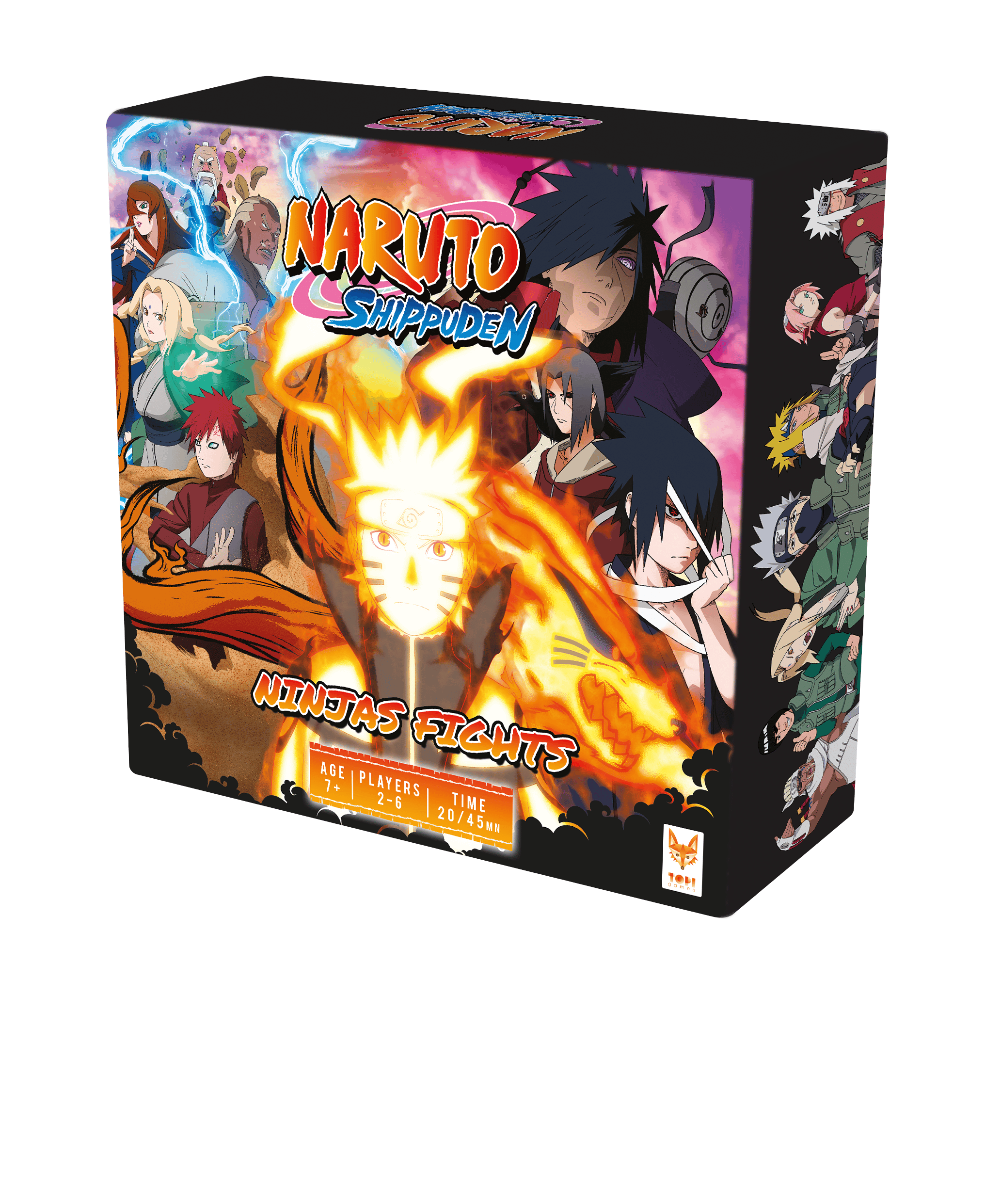 7+
2-6 players
20 to 45 min
Best Seller
Family games
Naruto Shippuden – Ninjas Fights
The criminal organization Akatsuki, in the Naruto manga, does everything in its power to capture the 9-tailed beasts and thus control the world.
Two game modes are available: the Story mode where the side with the most Experience Points (XP) at the end of the 9th round wins, or the Hokage mode where you must reach a certain number of XP to win the game. Choose your side among the most powerful ninjas from the Akatsuki or the Shinobi Alliance.
31.99€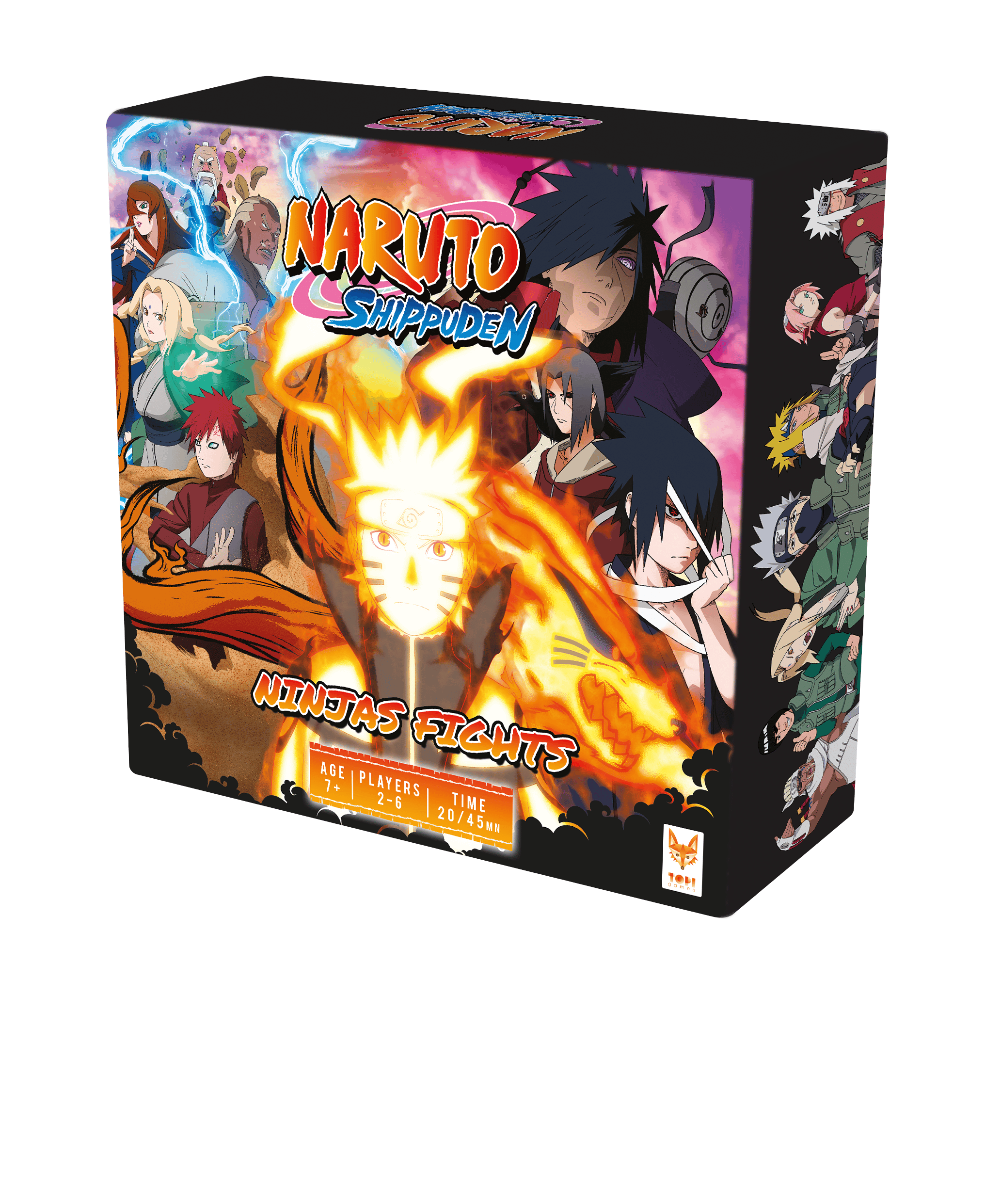 How to play ?
The 4th Great Shinobi War is about to begin. Naruto joins the Shinobi Alliance, which is struggling against the resurrected Kages. Prove your ninja skills through your choice ofTechnique cards during battles. Show strategy, bluff ability, and intelligence to win your fights against fearsome opponents. Only one side will be the victor at the end of the game. Which side will you be?
Face off against the 11 most powerful Kages in the world of Naruto.
Play your top 15 Technique cards and combine their effects to create powerful attacks.
Relive all the most epic battles of the 4th Great Shinobi War with new Mission cards for each turn.
Accomplish your Mission Orders to earn more Experience Points.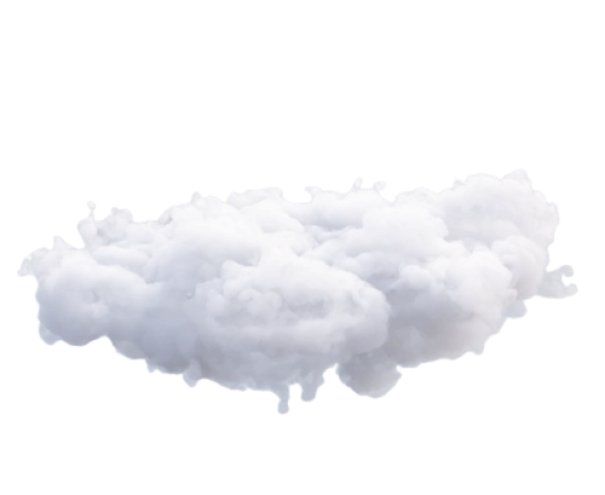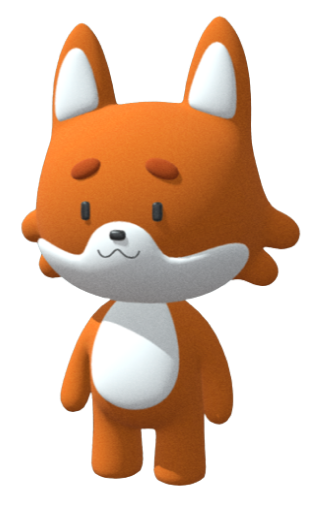 26 Big Ninjas Cards
410 Technique cards (Jutsu)
30 Mission Cards

20 Mission Order Cards
30 Backup Cards
FAQ
How does the game progress?
The game unfolds in two phases. You complete Missions 1 to 20 between Rounds 1 and 4, and then you face the most powerful ninjas from Naruto Shippuden during the Great War starting from Round 5.
What's the aim of the game?
The objective of the game is to earn the highest number of experience points for your side and win the game according to the chosen game mode: Story or Hokage.
From what age can you play?
We recommend playing from 7 years and older.