Home / Our games / The shop / Run 2 Street
Run 2 Street
7+
2-8 players
15 min
Ambiance games
Best Seller
Family games
Games with friends
Kids games
New in
Youtube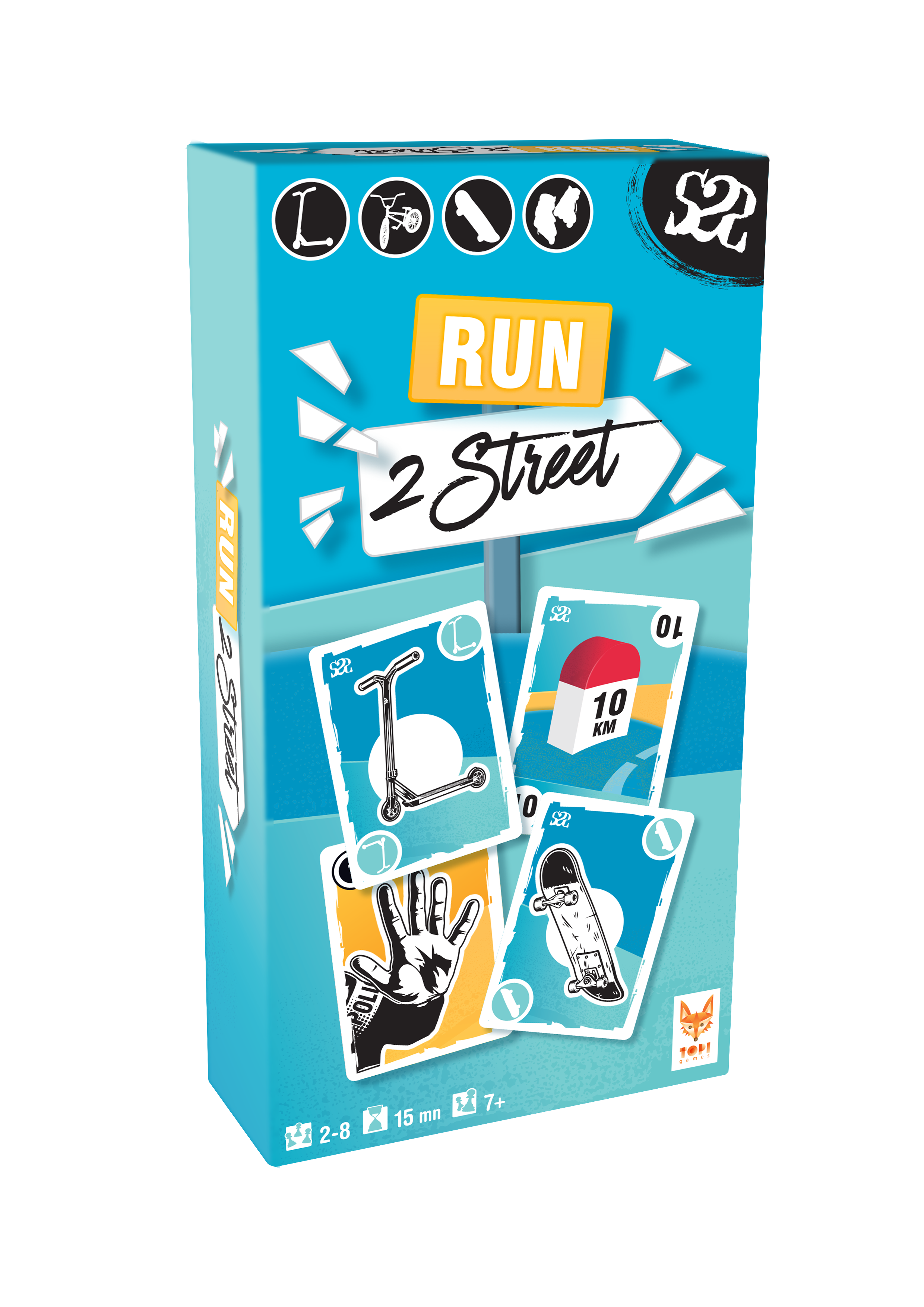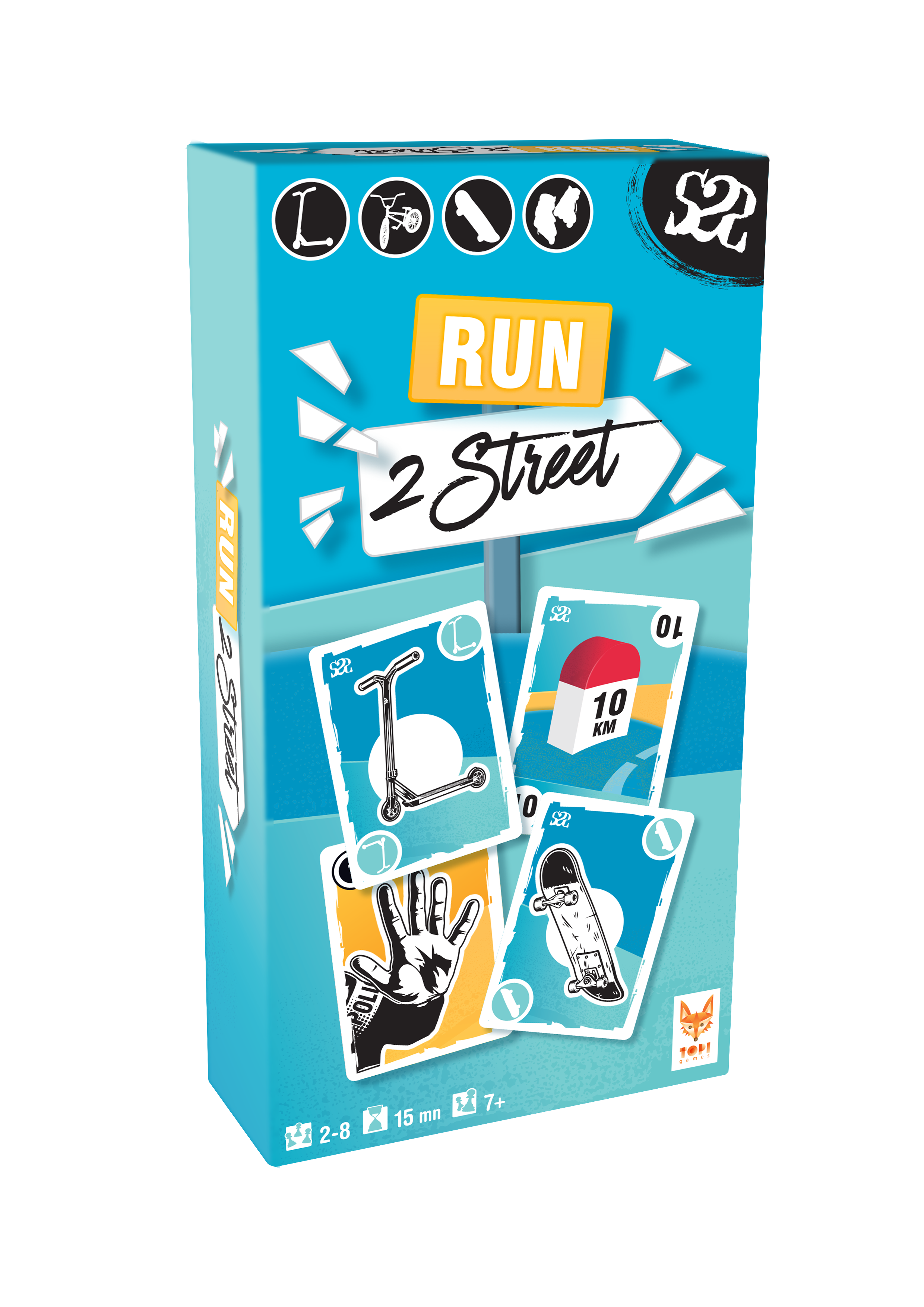 7+
2-8 players
15 min
Ambiance games
Best Seller
Family games
Games with friends
Kids games
New in
Youtube
Run 2 Street
Who will be the fastest to reach the destination ?
Use your best BMX, skateboard, or rollerblades to make it to the end of your long journey.
Avoid the numerous traps that your opponents will lead you into, and be the first person to reach the finish line !
Challenge your friends in this fun obstacle course game.
14.99€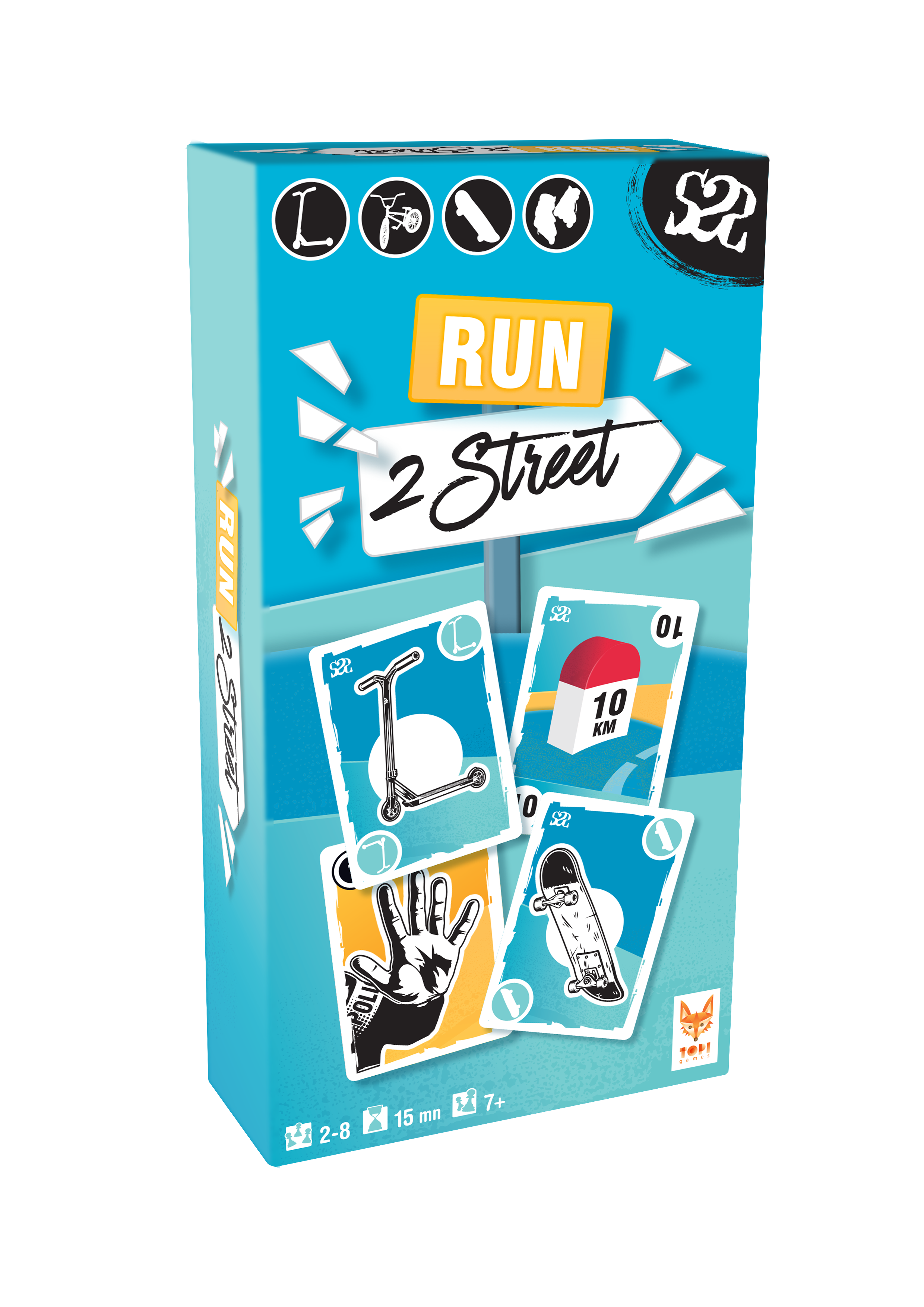 How do you play ?
Cover the exact kilometer distance requested on your Objective map. The journey won't be a walk in the park; you may need to change vehicles at times to avoid the obstacles that will stand in your way!
Be clever enough to dodge them and reach your goal as quickly as possible.
On your marks! Get set! Go!