Home / Our games / The shop / YOUR MUM IN KNICKERS
YOUR MUM IN KNICKERS
12+
2-6 players
10 to 30 min
Ambiance games
Best Seller
Family games
Games with friends
Youtube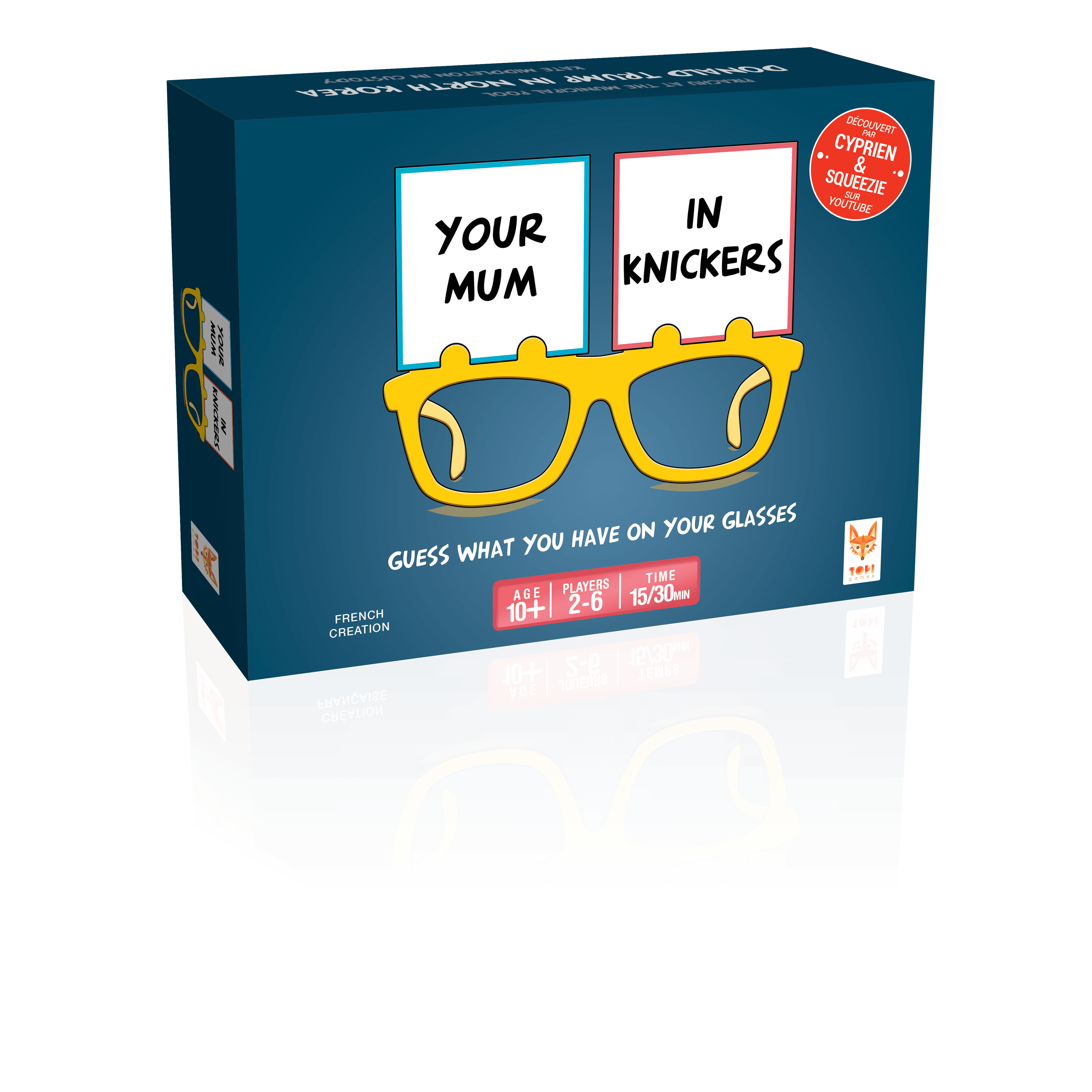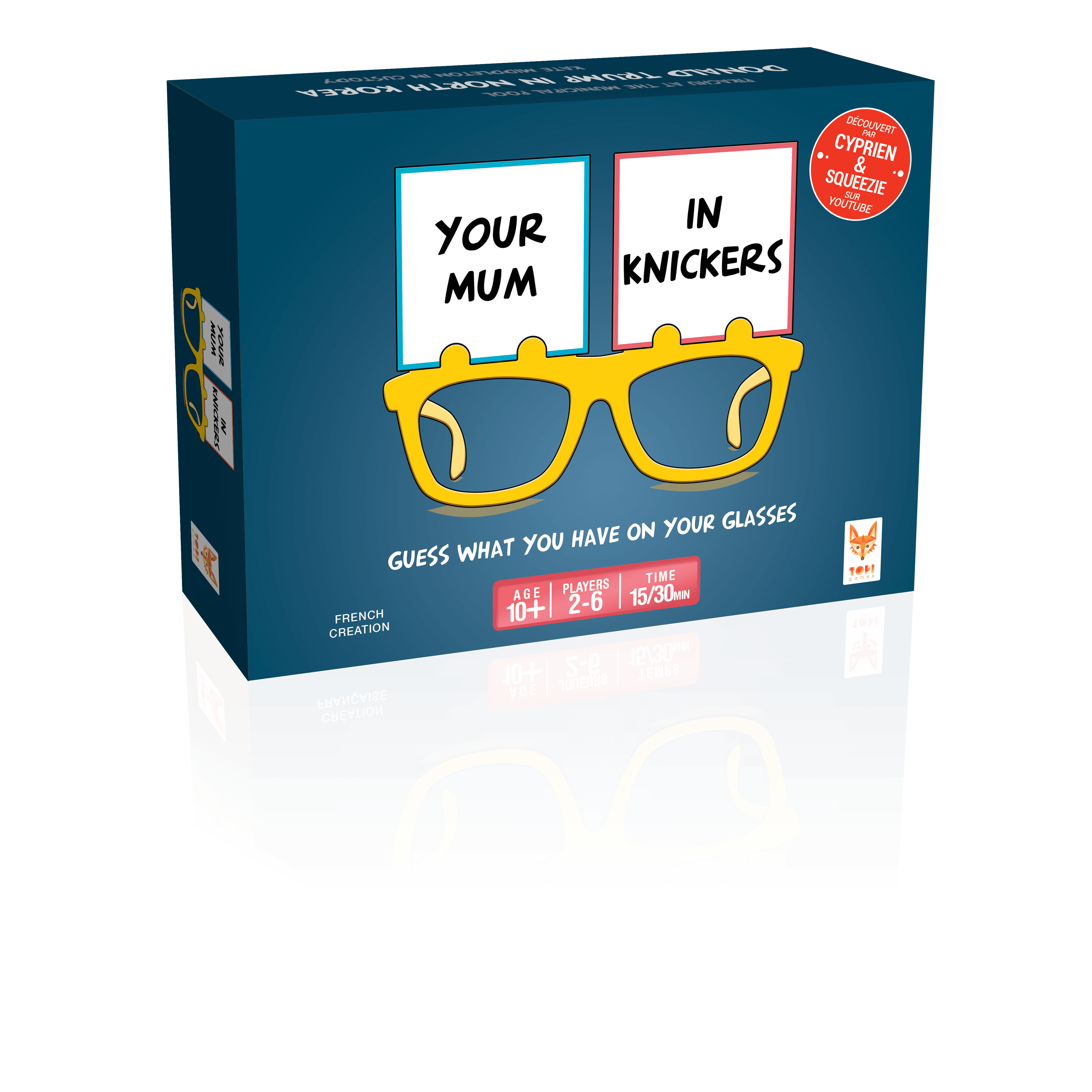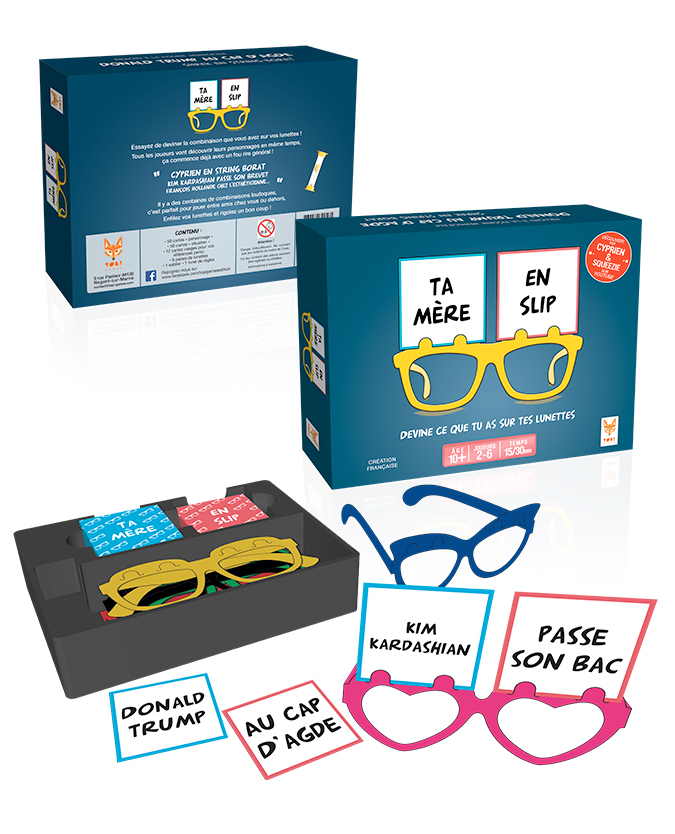 12+
2-6 players
10 to 30 min
Ambiance games
Best Seller
Family games
Games with friends
Youtube
YOUR MUM IN KNICKERS
Try to guess the combination you have on your glasses.
All players will reveal their characters at the same time. It often starts with a general burst of laughter! There are hundreds of wacky combinations, making it a perfect game to play with friends, whether you're at home or outdoors. Put on your glasses and have fun!
23.99€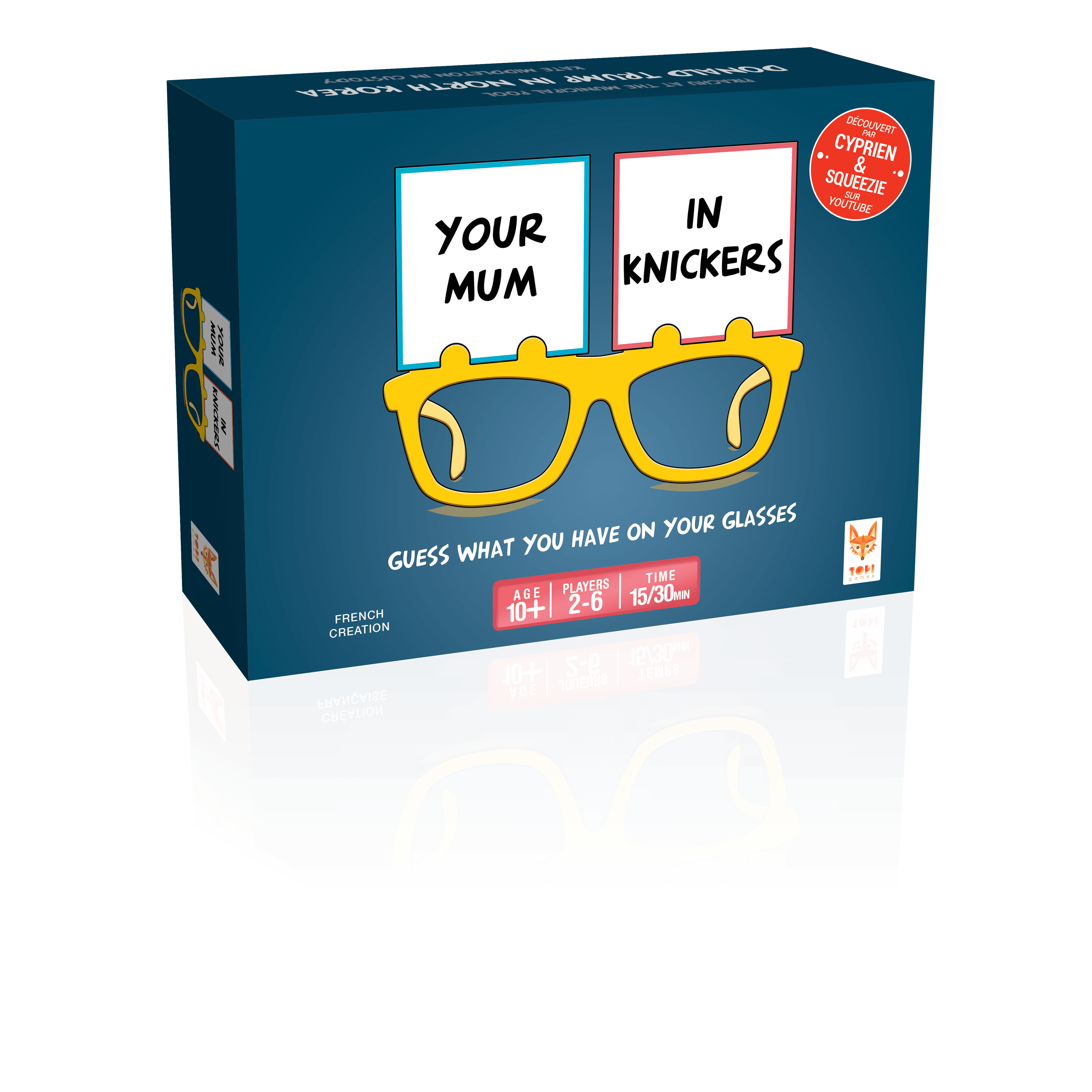 6 pairs of glasses
1 egg timer
50 Character cards
50 situation cards
24 blank cards, to make your own cards
FAQ
Is this a game suitable for younger players?
The game contains humorous references that are primarily intended for an adult/young adult audience due to its humorous and sometimes offbeat content. It includes references and jokes that may not be suitable for younger children.
How long does a game last?
Games last around 15 to 30 minutes!
How do you win the game?
Quite simply: the player who finds their character and action first wins the game!