Home / Our games / The shop / Dragon Ball Super – Survival of the Universe
Dragon Ball Super – Survival of the Universe
7+
1-6 players
30 to 45 min
Best Seller
Family games
Games with friends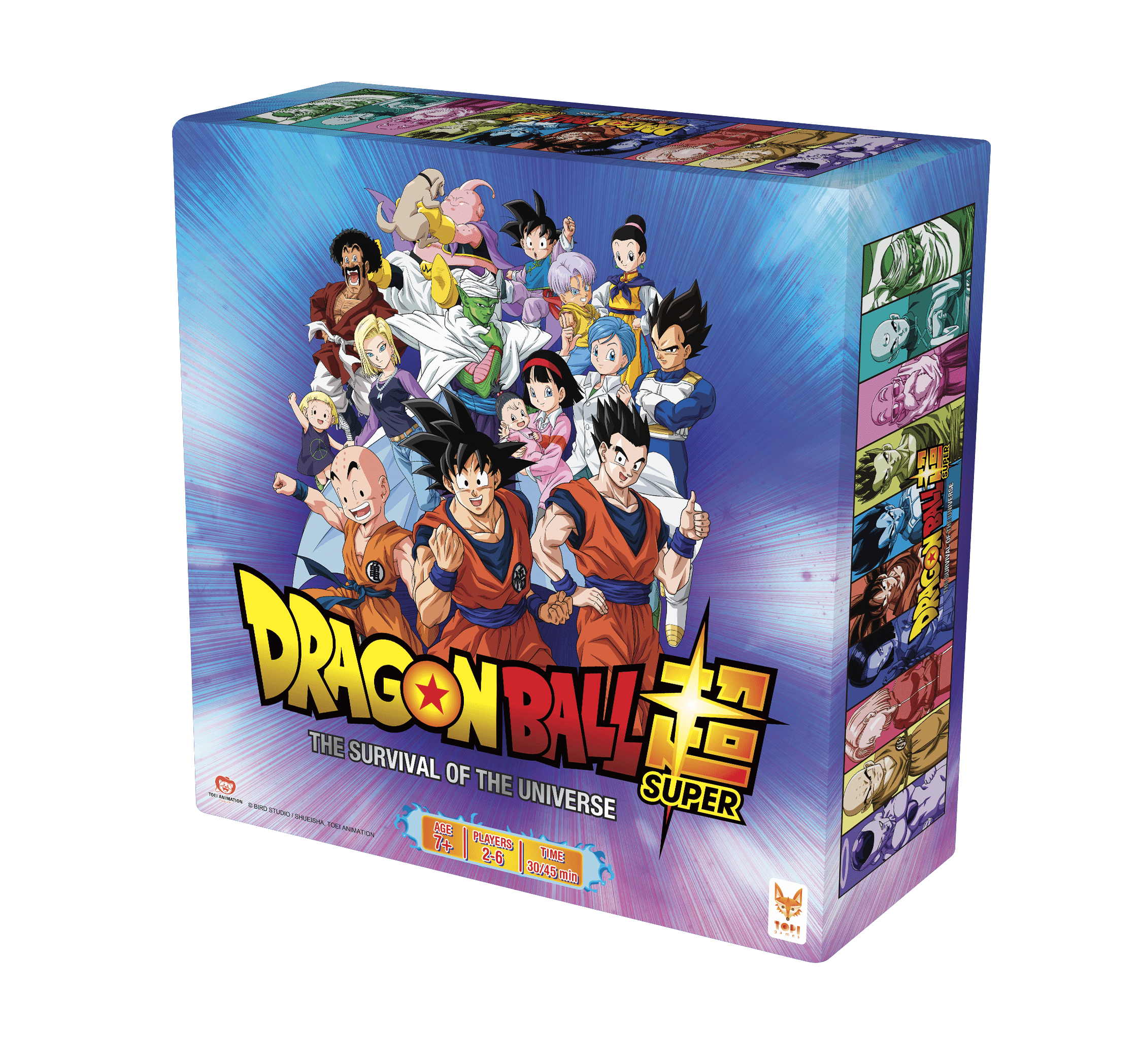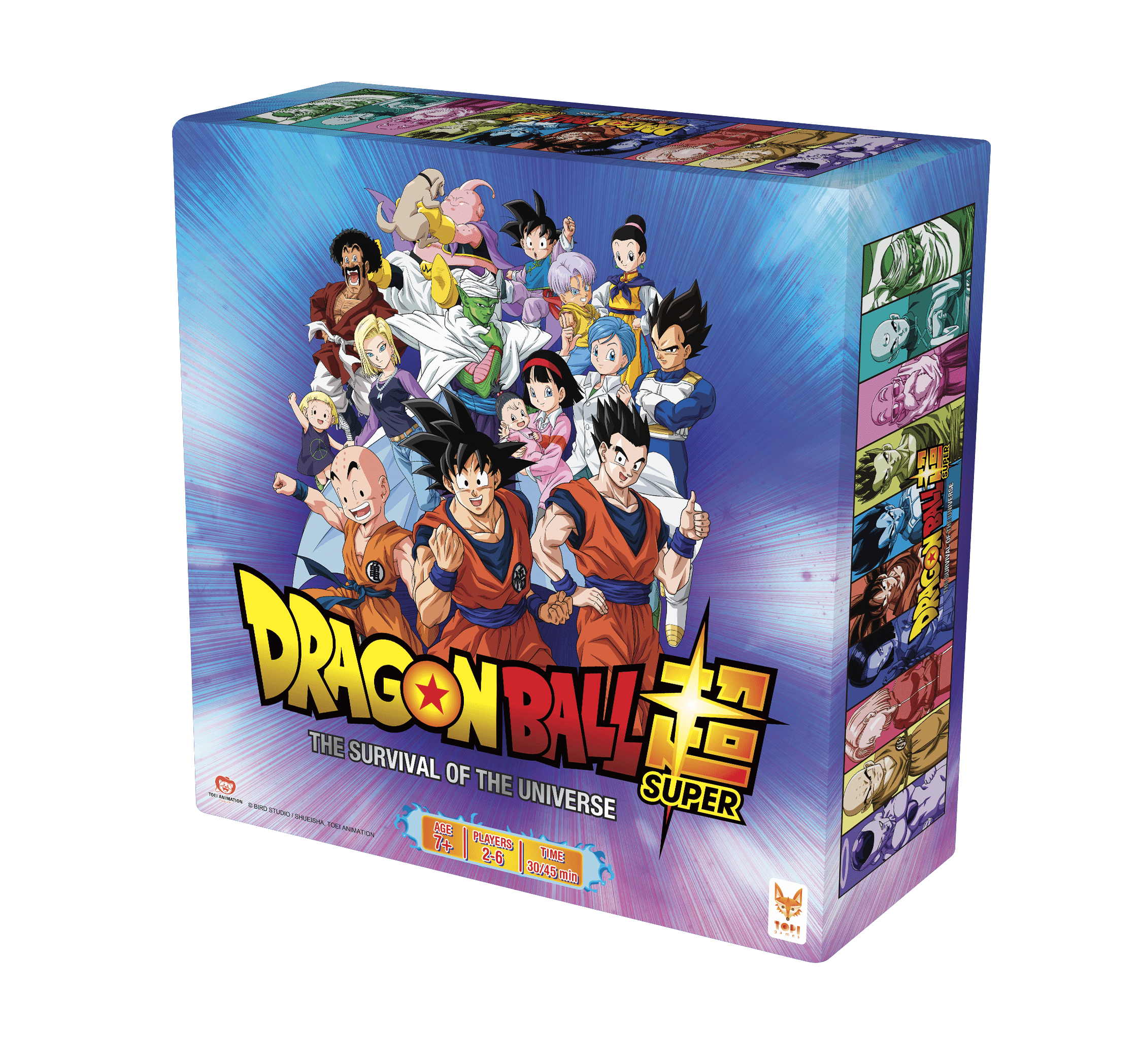 7+
1-6 players
30 to 45 min
Best Seller
Family games
Games with friends
Dragon Ball Super – Survival of the Universe
Zeno, the great king of the universes, decides to organise a tournament in which the losing universes will be destroyed.

Will you succeed in eliminating the most enemies in epic combats in 5 rounds, 10 rounds or under 45 minutes?
The player who has the most warriors on the arena at the end of the game wins the wish of the Super Dragon Balls.

Will you have enough determination to confront other ready-for-anything warriors in the tournament who are trying to save their universe from certain destruction?
31.99€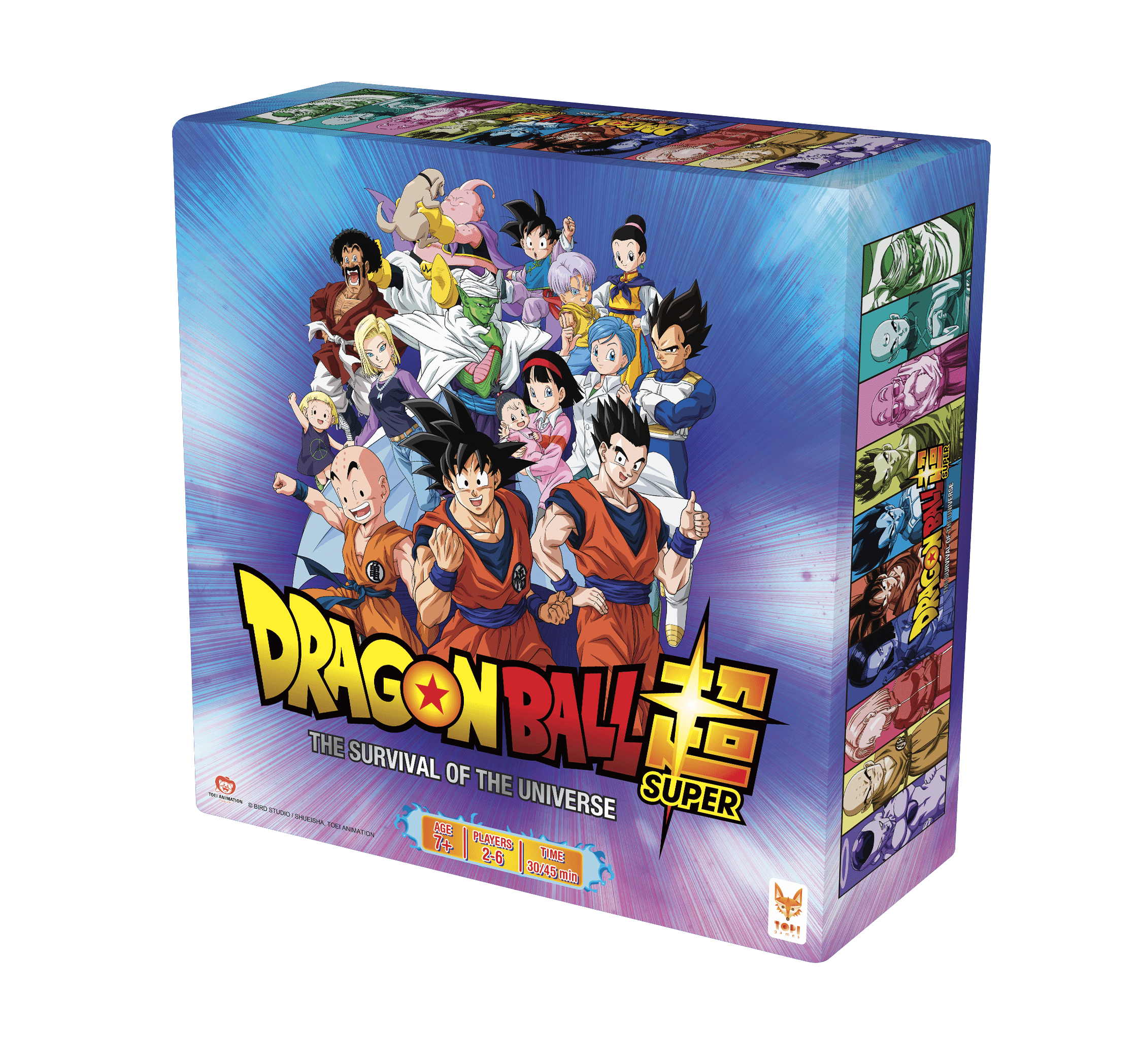 How to play ?
After placing the board in the center of your play area, place the Attack, Defense, Special, and Event card decks next to the board.

Place all the Warrior tokens near the board. Then, roll a die to determine the first player to choose their Warrior.

Starting with the first player and proceeding counterclockwise, choose a Warrior token and collect the associated cards. Then, it will be the next player's turn. Continue in this way until each player has collected 6 Warriors. The 2 Warriors, Kefla and Anilaza, cannot be chosen at this time because they result from Fusions, where 2 Warriors merge into one.

All players begin with a Defense, Attack, and Special card.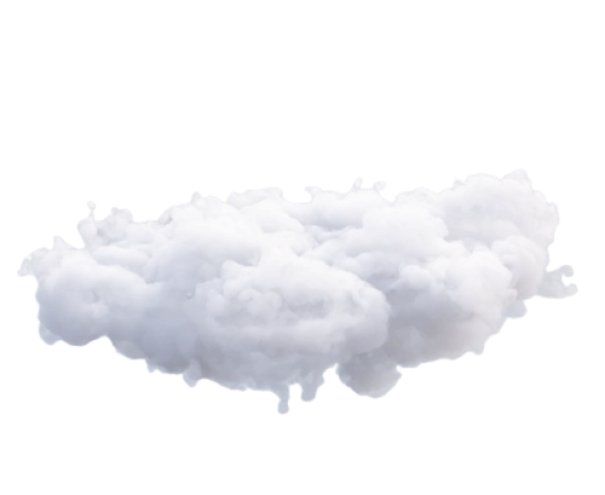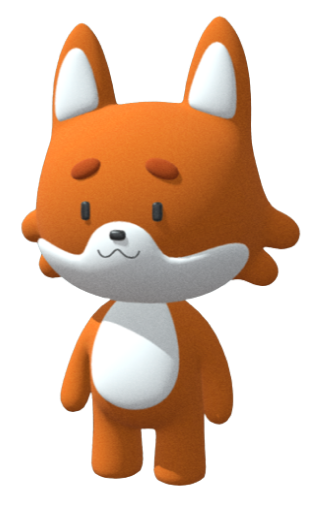 1 main board
80 Warriors tokens
89 Warriors cards
100 varied action cards
120 damage tokens
6 combo dice and 2 classic dice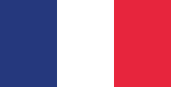 Voir les règles
FAQ
Is this a game suitable for the youngest?
Yes, the rules are simple to understand.
After a few games, you will quickly become an expert!
But beware, not suitable for at least three years!
How long does a game last?
It depends on you! You can play 10-round games equivalent to 60 minutes, 5 rounds for 30 minutes or, as in the official tournament, a 45-minute game.
How is a game played?
Choose your warriors and place them according to your strategy! You will be able to access transformations and warrior mergers in order to win the fight and keep your warrior on the board!
How to win the game?
At the end of the tournament, the player with the most warriors on the board wins the game!
In case of a tie, the victory will go to the one who wins the last fight!